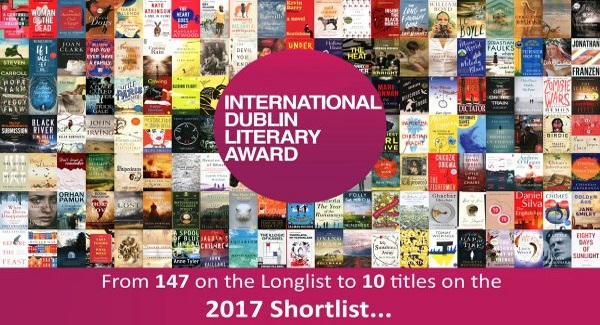 The 2017 International Dublin Literary Award shortlist has been announced. The list which is made up of ten authors includes The Green Road by Irish author Anne Enright, six novels in translation from Angola, Austria, Denmark/Norway, Mexico, Mozambique and Turkey, and novels from Nigeria, Vietnam and the USA.
Shortlisted Authors & Books:
A General Theory of Oblivion (José Eduardo Agualusa, trans by Daniel Hahn, Archipelago)
Confession of the Lioness (Mia Couto, trans by David Brookshaw, Random House)
The Green Road (Anne Enright, Random House)
The Prophets of Eternal Fjord (Kim Leine, trans by Martin Aitken, Atlantic)
The Story of My Teeth (Valeria Luiselli, trans by Christina MacSweeney, Granta)
The Sympathizer (Viet Thanh Nguyen, Constable)
Under the Udala Trees (Chinelo Okparanta, Granta)
A Strangeness in My Mind (Orhan Pamuk, trans by Ekin Oklap, Hamish Hamilton)
A Whole Life (Robert Seethaler, trans by Charlotte Collins, Picador)
A Little Life (Hanya Yanagihara, Picador)
The award which is presented annually is worth €100,000 to the winner and is the world's most valuable annual literary award for a single work of fiction published in English. This year's winner will be announced by Dublin Lord Mayor, Brendan Carr, on Wednesday, June 21.