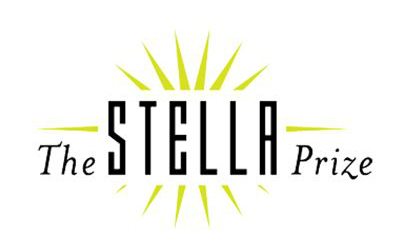 The 2017 Stella Prize longlist has been announced at a Gala event held in Sydney. The Stella Prize is presented for the best work of fiction or nonfiction by an Australian women published in the previous year. The prize is named after Miles Franklin, whose first name was Stella.
The 2017 longlisted titles are:
Victoria: The Queen (Julia Baird, HarperCollins)
Between a Wolf and a Dog (Georgia Blain, Scribe)
The Hate Race (Maxine Beneba Clarke, Hachette)
Poum and Alexandre (Catherine de Saint Phalle, Transit Lounge)
Offshore: Behind the Wire on Manus and Nauru (Madeline Gleeson, NewSouth)
Avalanche (Julia Leigh, Hamish Hamilton)
An Isolated Incident (Emily Maguire, Picador)
The High Places (Fiona McFarlane, Hamish Hamilton)
Wasted: A Story of Alcohol, Grief and a Death in Brisbane (Elspeth Muir, Text)
The Museum of Modern Love (Heather Rose, A&U)
Dying: A Memoir (Cory Taylor, Text)
The Media and the Massacre (Sonya Voumard, Transit Lounge).
The shortlist will be announced on 8 March and the winner at a ceremony in Melbourne on 18 April.