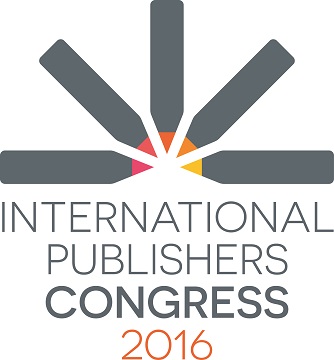 The 31st International Publishers Congress will be held at Olympia, West London on April 9-12 2016. This year Philip Pullman and Alaa Al Aswany will headline the Congress. The world famous authors join a line-up of influential global publishing leaders who will debate the publishing industry's future.
London will be the setting for the 31st International Publishers Congress, starting this Saturday 9 April and ending on Tuesday 12 April, for the second time in the event's history.
Alongside panels on copyright and freedom to publish, the Congress will hear from renowned authors Philip Pullman and Alaa Al-Aswany, and Hachette CEO, Arnaud Nourry.
Francis Gurry, Director General of the Geneva-based World Intellectual Property Organisation (WIPO), will address "Global Trends in Copyright", alongside Paul Doda, Chair of the IPA Copyright Committee and renowned copyright lawyer Jon Baumgarten, retired partner of the Proskauer law firm and former General Counsel of the US Copyright Office.
A panel called "New Censors – Publishing in a Time of Fear", will see Turkish author Elif Shafak, once prosecuted in Turkey over a fictional work deemed 'insulting to Turkishness', and John Ralston Saul, former President of PEN International, debate the increasing challenges to freedom to publish. It will be chaired by Ola Wallin, chair of IPA Freedom to Publish Committee.
The Congress runs from 9-12 April 2016 and will take place during The London Book Fair (LBF) for the first time. Delegates will hear from international figures from the worlds of publishing, copyright and business from 17 countries, alongside keynotes from influential authors.
Philip Pullman:
"I'm very happy to have the chance to speak to this important congress, and to express some thoughts that have occurred to a novelist about the present state of the field in which we all work."
Alaa Al-Aswany:
"As an author I respect the work that publishers do. So I am pleased to be able to address this important gathering of international publishers at such a crucial time. The issues being addressed this week, particularly the fundamental freedom to publish alongside the need to enshrine copyright of creators in our digital age, will have wide ranging impact on all of us who write."
Richard Charkin, Executive Director, Bloomsbury and President of the IPA:
"There has never been a more engaging, challenging, and complex time in the history of publishing. We're seeing immense opportunities for growth, with burgeoning knowledge economies throughout the world, ever greater investment in literacy, and ever more opportunities for authors to share ideas, stories and culture. At the same time, there are challenges to copyright – from piracy, legislators and technology companies – and threats to freedom to publish from some governments and other repressive forces. Leaders of the publishing industry and associated organisations will discuss these and many other issues in London over the four days of the International Publishers Congress, which is a prelude to the London Book Fair."
The Congress is organised by the International Publishers Association in partnership with the UK Publishers Association and The London Book Fair. The comprehensive programme will address the key policy and practical issues of the day for publishers.
The programme, strategically timed to coincide with The London Book Fair, ensures that delegates will not only benefit from the Congress but also a curated agenda throughout LBF.
Programme for IPA Congress delegates:
Saturday 9 April: Day 1: Networking reception
Sunday 10 April: Day 2: Publishing Now: Creativity, Anti-Censorship, Commerce
Monday 11 April: Day 3: Quantum: Publishing & So Much More
Tuesday 12 April: Day 4: The London Book Fair, Research & Scholarly Publishing Forum, or What Works? Educational Publishers Conference
The International Publishers Congress delegates will also have a VIP experience of The London Book Fair, as well as the opportunity to attend other seminar sessions, a cocktail reception in Britain's flagship bookstore, a Gala Dinner and invites to cinema screenings and author events across London.