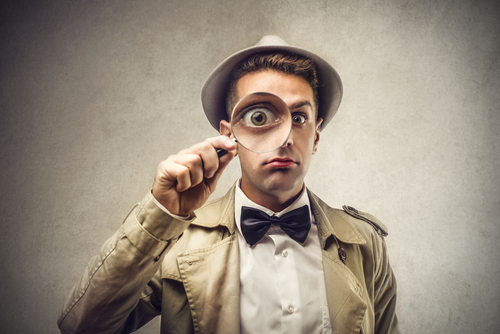 Writerful Books is an author services company based in Melbourne, Australia that provides beta readers as well as editing services for Australian authors. Our professional beta readers will analyse your manuscript carefully before it is edited (new writers should have their book edited first) and provide you with constructive criticism focusing on the flow, characterisation, dialogue, potential plot holes and other key areas.
Why should you choose our beta reading service?
► Our beta readers are sensitive readers from diverse backgrounds who are trained to spot writing that is not inclusive or respectful of others whatever their cultural background, gender or religious beliefs.
► Our beta reading service is the only service that that pinpoints specific areas within your manuscript with detailed comments as well as providing you with a comprehensive report – and all at a better rate than other beta reading services.
► 58% of our clients are repeat customers or come from referrals.
Our beta readers are experienced in identifying any weaknesses in your manuscript to help you avoid those disheartening rejection letters from publishers, bad reviews and poor book sales. As beta readers we bring our editing experience to the table as well as our deep understanding of publishing trends and innate sense of what makes a great story.
We love a great story, particularly a great Australian story and as Australian beta readers we definitely want to help you get the best possible book out there for book lovers to enjoy. If you are ready to have your manuscript read by our team of professional beta readers please submit it below.
What Beta Readers Do:
– Read your manuscript or unpublished book from the perspective of a reader, not an editor. This means beta readers are not looking for things like specific grammatical errors or typos. But if a significant number of errors are found within the text it will be brought to your attention.
– Offer constructive criticism regarding character / story arcs, dialogue, pacing, and plot inconsistencies.
– Suggest ideas on how to improve the authenticity of characters or veracity of the story.
– Try to work within your time frame or give you a reasonable estimate as to how long the job will take.
– Provide in-depth criticism in a document and will enter comments directly onto the manuscript.
– Expect you to accept constructive feedback with an open mind.
What Beta Readers Don't Do:
– Offer suggestions that take away your voice as an author.
– Publicly post feedback. Beta reading is different from a book review.
– Attempt to rewrite your story for you. We don't have the time to write your book
– Copy edit or proofread your story. That is not what a professional beta reader does.
– Soft soap or mollycoddle you. As an author you deserve completely honest and objective feedback.
Beta Reading Service Fees
Our beta reading fees are simple.
$110 AUD per beta reader up to 100,000 words*.
*An excess fee of $20 per beta reader applies per 10,000 words for manuscripts over 100,000 words.
Hire a Beta Reader Below
Our beta readers accept fiction and non-fiction manuscripts.
Please indicate which service you require and submit your manuscript below.
Please Note: If we agree to beta read your book, you will be invoiced for the full amount before any work is undertaken. If you have a publishing deadline to meet and require a speedy service it may be charged at a higher rate. If you rework the same story and request another beta read on the new draft, a new fee will be charged.