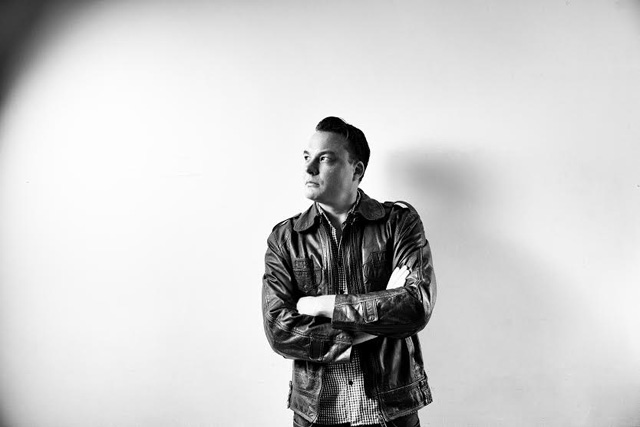 Ali MC is a Melbourne-based musician, writer and photographer who grew up in both Australia and New Zealand. He has travelled through over 30 countries and works in inner-city Melbourne researching and documenting Indigenous history. As well as studying his Masters in Human Rights Law, Ali has also worked in remote Aboriginal communities in the Western Desert, and on the weekends fronts the dub/ hiphop/ dancehall group New Dub City. He is the author of 'The Eyeball End – A Punk Rock Travel Book' which was published by Xoum Publishing in 2015.
Can you share a little bit about your background?
A big question to kick off! And an even bigger one to answer – so I'll try and keep it brief. I grew up between Australia and New Zealand. During my younger days in Western Australia, my father worked with Nyoongar and Yamatji people. Seeing the poverty and hardship that Aboriginal people suffered really stood out to me, even as a kid, and still resonates today.
These days, when I'm not travelling overseas, I spend my time working at the Aboriginal Legal Service in Melbourne, and music work in the Western Desert. I also produce my own dub/hip hop project New Dub City. Most recently we conducted a three-week tour of the Top End, performing in communities such as Maningrida and Tiwi Islands, and made a short film about it titled 'Mane Djung Karirra' ('the place where the Dreaming changed shape in Kunibidgi language).
Education-wise, my undergrad was in history – including a provocatively titled thesis, Swastikas, Stars and Stripes. After knocking out an education diploma (and realising I didn't want to be a teacher!) I worked with Aboriginal communities and am half way through a Masters in Human Rights Law.
As I write this, however, I'm undertaking a two-week Pitjantjatjara language course in Adelaide. I keep pretty busy! I guess you could say I'm one of those people who is acutely interested in the world around us (and gets bored doing nothing very quickly!). I also believe that learning should be a lifelong experience, both inside and outside of the classroom.
Who are the major influences in your life?
Perhaps not a 'who', but a 'what' – and that 'what' was punk rock when I was a teenager. Punk had a simple message – 'fuck everyone else! be yourself! follow your passion!' (or that's what I took from it anyway). I dyed my hair a weird orangey-red colour, bought a purple-coloured pair of Doc Martens and never looked back. While the red hair and docs have long gone, that attitude has always stuck with me – don't let society tell you what to do, follow your passion and work at what you love.
The Clash in particular blew my mind when I was about 15 years old, living in New Zealand. Their politics and global outlook got me thinking, about the things I'd seen and experienced as a kid back in WA.
Prior to that, my biggest hero was Tintin – the places he'd travel, the adventures – and such great artwork! How could a kid grow up not wanting to travel around the world with a small dog solving all sorts of intrigues? I may not have a dog, nor solved any intrigues but I've travelled around a lot!
I've also been influenced by many musicians, writers, artists and film-makers, plus old-school explorers like Richard Burton, plus every-day (but extraordinary) people I've met along the way. I also work with a number of respected Aboriginal elders and community members who never fail to encourage and inspire me.
How did The Eyeball End come about?
The stories in The Eyeball End came from emails I was sending home to family and friends while on the road. I was travelling on my own, and didn't have much access to internet. I kept a journal, and now and again would write home about the mind-blowing things I was experiencing. People were very interested in it all, so I wrote a few short articles which got published and just went from there.
At one point I found myself in between jobs for a couple of months so I thought 'bugger it, now's the time to pump out that book I've been wanting to do'. So I mashed up all the short stories and bits and pieces of emails, journal entries and impressions, and put together the first draft. However, the final published product would come along 12 drafts and 6 years later!
Why would the book grab readers' attention?
Because the cover is an extraordinary photo taken in Biafra in 1968 by legendary war photographer Don Mc Cullin! And if you're not put off by the swearing, drug-taking and occasional violence, you will discover a number of inspiring stories from around the world, and (hopefully!) have your world-view challenged. Put simply, if you love a good travel yarn with grit, The Eyeball End is right up your alley.
What was your writing process like?
The original draft took a couple of months to bash out. The editing process took a number of years – mainly because I didn't have huge amounts of time to devote to it. I was also adamant that The Eyeball End should read well. Now this sounds really obvious, but I would spend hours reading the entire book aloud to see how it sounded verbally. Like an actor telling a story, a travelogue has to have the right 'voice' – cadence, expression, flow and feel – to keep people hooked.
After 12 drafts, sometimes I think I might have over-edited The Eyeball End – I've read back on the original manuscript and been happier with the initial blurt of introspective written madness. But that's just the way it rolls – at the end of the day your message still needs to make sense to the reader, and clear, well-written, expressive and concise prose is the way to achieve that.
Can you describe the impact your travelling experiences has made on you?
Travelling through countries such as Rwanda, Ethiopia and Haiti really makes you appreciate what we have back here in Australia (and the Western world in general). However, the state of the world – and the fact that there are positive solutions – I find frustrating at best, depressing at worst.
On a positive note, my travel experiences continue to drive me to work even harder to attempt some small social change – even if it is simply being someone's friend. Listening to people – really listening, what Native Americans call 'deep listening' –can be a great lift to people. Many people I've met on my travels have asked me to share their story with others, which in part drove me to write The Eyeball End.
I've just learnt this week in my language course that Pitjantjatjara people do not say 'the wind blows', but 'the wind talks'. It might sound all very esoteric, but it's something that Western culture – with everyone screaming to be noticed on social media – should learn to do.
Have any of the experiences left you traumatised or with a sense of personal hauntedness?
For a while I became quite depressed – both by seeing the dire state of some parts of the world, then returning to Australia to experience the apathy and ignorance. Particularly after travelling through war torn Burundi, seeing the results of genocide in Rwanda, then a year or so later, the destruction of Lebanon during the July War. It really felt like there was no solution to the never-ending capacity for human infliction, and a pretty bleak time, mostly spent at the local bar trying to figure out what the fuck it was all about.
I also had fairly terrible dreams – not to sound overly dramatic, but these experiences affect you, particularly if you are the type of person – like me – to reflect on them too often, in an attempt to understand the heart of the matter. Writing The Eyeball End was also cathartic, but at the same time, triggered dreams and thoughts once again, as I was reliving those experiences and delving into a fairly dark psychological space with which to try and write cohesively and responsively about those experiences.
I'm not so depressed these days, but I still wonder about people I've met along my travels, and what happened to them – in particular a group of students I shared Ramadan with in Aleppo, Syria.
Did you go to some places with the intention of putting yourself in harms way?
I just like to go to places that are interesting – and often, that means an element of danger. But they are also the places where you will find the most interesting people with the most fascinating stories. Admittedly, during many of my travels, I didn't place a great value on my own life, so I was prepared to take some pretty big risks.
Conversely, one must bear in mind that, in writing The Eyeball End – a punk rock travel book – I wanted to put together an exciting collection of travel experiences with which to both inform and entertain the reader. Don't worry – I've spent my fair share of travel time sitting on a beach drinking cocktails staring at the sea. But audiences don't want to read about that – they want to read about the time I nearly got killed in Haiti or stoned on opium in Laos. It sounds a bit sensational, but at the same time, I hope that the underlying message of the human condition still comes through all the Tintin-esque adventures.
Do you find that after having visited so many countries that your philosophy on life has changed?
I'm not sure I have a 'life philosophy', but if I did it would probably be the punk philosophy I grew up with as a teenager, which still hasn't changed! Fuck society, be yourself, follow your passion and do what you love.
Admittedly, over time I have developed so much more respect for a lot of people, and have learnt a great deal from various cultures around the world, the positives of which I try to incorporate into my own world view and treatment of others.
You clearly have a natural flair for storytelling, do you see yourself writing another book?
If I get the time, then yes. As any good writer will know, good writing takes a lot of time – 12 drafts even!
Do you have any parting words you would like you share?
Thank you to anyone who has read this interview and for taking the time to consider my meandering words of experience… I'm always happy to chat further about anything to do with my writing, music, work, photography, life in general. (Links below)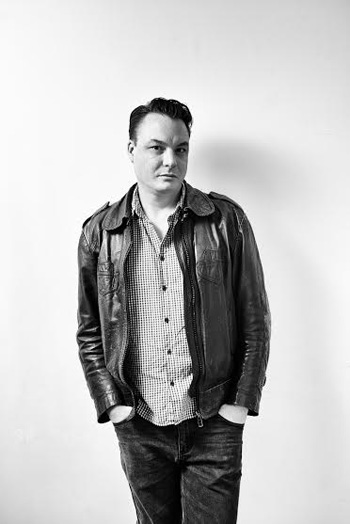 Check out Ali MC's website for his writing and photography.