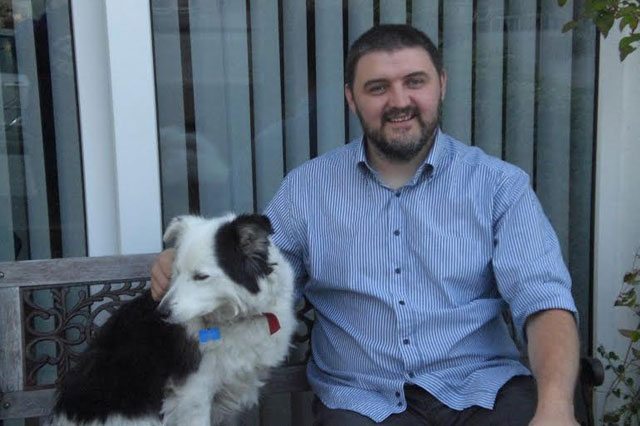 Billy O'Callaghan is an Irish short fiction writer and author. He was born in Cork in 1974, and grew up in Douglas village, where he still resides. His first collection of short stories, 'In Exile', was published by Mercier Press in 2008. This was followed a year later by a second collection, 'In Too Deep' (published by Mercier Press). In 2013, his third collection, 'The Things We Lose, The Things We Leave Behind' (published by New Island Books) received a Bord Gáis Energy Irish Book Award. He has recently completed work on his first novel.
Can you tell us a little about yourself?
My background is unexceptional. I come from an ordinary working class family and have never been to university. I left school at 17 and worked in factories and on building sites with electrical contractors. I suppose we are all, to some degree, shaped by our backgrounds, and growing up in Cork in the 1970s and 80s, a place fairly mired in recession, the value of education wasn't fully understood or appreciated. It was nothing like the poverty of previous generations, but neither was it anything close to the affluence enjoyed by the generations to come, and an older mindset still prevailed. You had your level, and for the most part didn't expect to rise above that. From a very young age, though, I was obsessed with reading, and captivated by books.
All of my learning has been trial and error, and by voraciously reading. We lived with my grandmother, my mother's mother, who died when I was seven, and she'd frequently keep me at home from school and instead fill my mornings with tales of her childhood, and of her father, of the Black and Tans, the Banshee, fairy forts and of her brother's slow death at a young age, after he'd fallen from the back of a goat. Those were the stories that first lit my fire, and I can hear them even now, in my head, being told in her voice. This experience, and listening even still to the stories my father tells, of growing up in poverty as one of sixteen children in a two-bedroom house, is what influences me when I sit down to write, and maybe drives me, because it has an authenticity and a sense of reality that I crave in my own stories.
As a child, and even in my teens, writers to me were like people from a different planet. I'd read books by the likes of Steinbeck, Hemingway, Ray Bradbury and Louis L'Amour (some my favourites, then and still), and never believed I could become a real writer. Even their names sounded exotic, slightly unreal; certainly no one in Cork had such names. But by my teens I had started dabbling, and by my mid 20s I'd started getting occasional stories published in magazines here in Ireland.
My first story was published in 1999, and that gave me immense encouragement. A lot of rejection followed, of course, before my first collection, 'In Exile' was published in 2008, but there were enough bright moments along the way to keep me moving forward. Since then, I've published two more collections, 'In Too Deep' in 2009 and 'The Things We Lose, The Things We Leave Behind' in 2013, which earned a 2013 Irish Book Award.
Can you discuss short story writing as a genre and why you prefer this form?
I have actually recently finished work on a novel, but the short story is my true love. For me it's something of an obsession, and feels like the most natural form in which to write. It's such a versatile form and seems to tap into something innate in our nature. Sit in any quiet pub in Ireland and you'll hear a story being told. Listen to people on the bus or in a café. In a lot of ways, it mimics how we communicate.
Many of the greatest writers the world has known have honed their craft on the form, because it's at once accessible and demanding. There's no room for excess, and silences and suggestion can often matter as much as the words. And in this respect, more is demanded of the reader.
Good ones, really good ones – a story like Hemingway's 'Hills Like White Elephants', say – are a sleight of hand. You read it, you visualise the scene as if you are there, you can hear the characters talking. Afterwards you think about it, what it's about, and then you read it again, just to see how he does it, and you still don't know. It's such a vivid story, and yet there's an absolute minimum of description. And beneath the apparent stillness, the whole thing is violently churning.
The biggest advantage of the short story to the writer might be is that it is so manageable in terms of scale. Whereas the novel can be unwieldy demanding that you work, often for years at a time, with no apparent end in sight, with a short story you can see the whole thing in your mind, you know your horizons. A short story, being much more compact, feels more manageable. And once you accept the limitations you find surprising amounts of freedom.
Take us through your writing process..
It takes me a long time to write a story. Longer, it seems, with each passing year. Ideas tend to overtake me like shadows, and need the space of weeks or even months to solidify. The reason I write at all is to better understand the story that is trying to invade my mind, and so I work on it, over and over, until I have heard all it needs to say. Listening is critical. I've learned that I can't force the process, or rush it. I need to have a sense of the characters before I start, and I need to be able to visualise the scenes.
I learned to write purely by doing, by reading and writing. For the past few years I force myself to keep a rigid schedule, five hours a day, every day, without excuse. I work best in the mornings, and am generally started by 7 am. But in terms of what gets produced, my way of working is utterly blind. I proceed by instinct, and let myself be led along by the feel and rhythm of the sentences. I like to write with a theme or themes in mind, though it's more organic a process than this makes it sound, because the sense of the theme will often be vague, more of a feeling than anything else, and usually it will take several drafts before I have a full grasp of what I'm writing about.
I rewrite as I go, so I am not one of those writers who produces clear and distinctive drafts. By the time I have achieved a clean first draft the story has already been rewritten probably a dozen times. And that's often just the beginning. Part of the reason why they take a long time to write is because I have to wait for them to reveal themselves to me, and to decide on their own direction. There's a lot of trial and error, and a lot of wrong roads followed, but that's what it takes. This isn't ideal, because it's not easy to really get inside a story, but it's the only way I know how to do it, and when it all comes together it's very satisfying. Also, nobody gets to read my work until it is published. I don't want feedback, or comments, not while the ink is still wet. These are my stories, for better or worse.
Time, I've discovered, has modified my expectations. I still suffer from a chronic lack of confidence, but as the years have passed I've grown a little more comfortable with my insecurities. Once I've finished a story, I naturally hope that it'll be published, and appreciated, but those things are beyond my control and I've learned that what matters most to me, more than anything else really, is the work itself, and getting it right. My only real ambition for the stories now, the single challenge I demand of myself, is that they seem truthful. I want people to believe that they are reading about real moments, real lives, that they are glimpsing something genuine. If I can come even close to achieving this, then that is enough.
Are there any short story writers in particular who have inspired your own work?
I get through a lot of books, usually a couple of novels a week, but for the past several years I've also cultivated the habit of reading a short story every day. I am just addicted to the form, and have dozens, maybe hundreds, of favourites. But the ones I return to again and again are the likes of Ray Bradbury, Alistair MacLeod, Gabriel Garcia Marquez, Isaac Bashevis Singer, Ivan Bunin, Paul Bowles, Irwin Shaw, John Updike, Flannery O'Connor, Joyce, John McGahern, V.S. Naipaul, Alice Munro, Kawabata. A beautifully crafted sentence will get me every time. From early on, though, and especially once I'd started writing, Hemingway has been my touchstone, the one who resonates with me most intensely. Reading him has made me aware of every word I write now, and has helped me become more subtle in my storytelling.
Was there a defining moment in your life when you decided you wanted to become a writer or when you actually said to yourself, I am a writer?
From my young childhood, probably once I'd discovered the local library, I wanted to write books. To me, then, books were a kind of sorcery, and I think and hope that a little of that belief still survives within me. But at the same time, it felt like an impossible dream. Even when I started writing stories, I couldn't equate, even at the most basic level, what I was doing with what real writers did. But I had a compulsion, and for years I just wrote, for hours every day. Even after my first and second books had been published, though, I'd have been shy about calling myself a writer. My most recent book changed things for me, not because of the little bit of recognition it enjoyed but because I can read the stories without fixating on flaws. The first two books were and remain very important to me for different reasons, but with the third collection I felt that I'd really begun to mature as a writer. It's not perfect – what book ever will be? – but I worked very hard on it and it's the closest I've come to getting down on paper what I'd hoped to achieve. And if I'm honest, it's the book of which I am most proud.
Has there any challenges you've had to overcome on your path to becoming a writer?
Every day is a challenge, even now. I live a relatively frugal life, and have learned to get by on whatever I can earn. The most basic minimum wage job would probably afford a better lifestyle, but it's about the choices we make. For a writer, the time to write is everything, for better or worse. And I am pretty single-minded. But the challenges don't stop there. With the length of story I tend to write, maybe five or six thousand words, even longer, I generally rule myself out of the magazine market here in Ireland, and have to look abroad, and mainly to the U.S. or Britain. Breaking through is hard, and you have to do it again and again. Unless you happen to be an overnight success, or are blessed with all the necessary connections, each new story, each new book has to survive the slush pile. But that's part of the game, and even though the rejections sting, and occasionally draw blood, they only serve to heighten the sweetness of the acceptances, when they come.
You explore a lot of dark themes in your work, how much of these are reflections of your own life or are you just drawn to the shadow aspect of the human psyche?
The stories in 'The Things We Lose, The Things We Leave Behind' generally emerged from the things I'd been thinking about for a long time, and are definitely the most personal I've written. They are undoubtedly dark, but I don't really see the darkness, I just see the story. There's an element of autobiography about a number of the stories, but in essence rather than fact. The writing was my way of making sense to myself of the things that concerned me, and maybe, through that, getting a better sense of myself. To find out, as one of the characters put it in Saul Bellow's late novella, The Theft, "who it is that's at the middle of me."
Some of the stories were entirely fictional, others, or parts of others, were triggered by things that happened, to me or to others around me. Sometimes they took shape simply from thinking about life, and the past, and what the future might hold. Regrets and mistakes are the things that people tend to dwell on, I suppose, and these are often good fodder for stories. I've had my share of regrets and mistakes, the same as everyone else, and writing helps to make sense of them.
I am interested in how people cope in the face of terrible and traumatic situations, how they find the strength to go on, and just how much of themselves they lose in the process. In life, and I hope in my stories, the past haunts the present, and compromise always comes at some cost. But maybe that's the price of survival.
And I am also fascinated by the mechanics of how people interact, how and why relationships are held together and how and why they break apart. Are we all in some way connected, or are we each our own little world, only really noticing one another in our moments of collision? We're all driven by our emotions, but how much of this keeps to a surface level and how much goes deeper is really anyone's guess. We turn on the television, see horrific and heart-wrenching images from some third world famine or civil war, and find ourselves moved to tears. But an hour or a day later it'll have been forgotten, or lessened, because it doesn't truly impact on our lives. What does that say about us?
The key for me in finding my way into the collection was the title story. Of the stories in the book it was one of the first I'd written, in mid to late 2009, I think, and as soon as it was done I knew I'd written something that I'd always wanted to write. It just felt bigger than what was on the page, and I knew the world of the story inside out, I knew the characters in an entirely new way. So it set the bar at a new height for me in terms of moving forward, and it also gave me a new understanding of what I could do with a story.
Once I'd really started to think in terms of a cohesive book, knowing my direction really helped enormously when it came to writing the remaining stories. The last few stories I finished for the book were 'Lila' and 'Farmed Out', both of which took a very long time to write, and 'Keep Well To Seaward', the collection's longest story, which was written in a ten-week burst a few months after I'd already submitted the 'final' manuscript. I was able to write these stories, all of which were full of challenges to me, because by then my vision for the book, how I wanted it to be, was so clear – to the point of overwhelming, really – in my mind.
In a world of instant messaging and the permeation of commodified distraction, do you think short stories can fill a niche for people who don't want to read longer work?
It should be true that the short story is the perfect literary form for today's busy, attention-deficit-disordered world. But I'm not sure. Because wouldn't it then be even more true for poetry? I can see why the form seems ideal for today's hectic existence. It is theoretically possible to read a short story in fifteen minutes or half an hour, and with electronic devices they can be read anywhere. But good short stories are often intense and subtle things, and require concentration and contemplation. Short doesn't mean easy, and this is true not only when it comes to writing them but also to reading them. And I'm not sure that most modern readers are prepared to give a short story all the room it needs.
I'm also not sure I've seen quite the major upsurge of interest in the short story that's been reported. It's true enough that in the last few years it has gained a bit of ground with regard to media coverage, and Alice Munro winning the Nobel Prize did help shine a light on the form, but collections remain a limited market. MFA programmes in creative writing have become extremely popular, and a lot the focus tends to fall on the short story, but I don't know if there's been that much of a shift in terms of sales, apart from the big-name writers. It seems that more people are interested in writing them than in reading them, probably because they look easy.
Do you have any writing projects in the works?
I recently finished work on a novel that I'd been at, on and off, for about five years. Back in late 2009, after my second collection, 'In Too Deep', was published, I wrote a longish short story, entitled 'Goodbye, My Coney Island Baby', and a strange thing happened, strange at least for me. Months after finishing the story, and even after it had been published in a U.S. journal, I found myself thinking more and more about the main characters. Just to rid my head of them, I started writing little pieces about them, moments from their pasts. After a while I began to suspect that I was playing with a novel. I worked on it in stumbling fashion over the year since then, but I tend, where writing is concerned, to think in short stories, and I kept going off on tangents whenever a new story presented itself to me.
When I had the opportunity to put together my third collection, I decided to include the Coney Island story. But I didn't give up on the novel, and once the collection came out I became determined to finish it, which I did, last summer. I don't know if it'll ever see the light of day, but it's done and it gave me a great sense of achievement because I kept at it until I got it to where I wanted it to be. I have a feeling, too, that it's the best work I've done so far. Also, in recent months, I've been giving some thought to another collection. Usually, over the span of a few years, I find that the stories I write take on certain unifying themes. I'm not there yet with the new collection, but it's beginning to take its own shape, so I am happy.
Any final thoughts on writing?
Nowadays, you'd have to be deluded to get into writing short stories with the idea or the intent of making easy money, because that well has long since dried up. It's a buyers' market now, with supply far exceeding demand. Even prestigious literary journals tend to have very low readership figures, and it's often said that the only people buying copies are aspiring writers hoping to get their own work accepted. That strikes me as a dangerous trend, because it does little to entice the general reading populace. And so many writers are desperate to get their work published that journals and magazines can get away with paying a pittance, or even less.
And everything is sales-driven now. Beckett's first book, the short story collection, 'More Kicks Than Pricks', sold abysmally. I have seen it claimed that the book sold just 43 copies, and even if this is a number exaggerated to make a point, then it's also pretty clear that the truth wouldn't have been a lot higher. Today, if a first book sold that badly, the likelihood of that writer getting the chance to publish again would be less than slim. If that had been the situation back then, the reality would be a world without Godot. Of course, few publishers now will take a risk on work like that anyway, so we have to wonder how many Beckett-types fall through the cracks every year.
I try not to worry about these things. I can't control the market, or whether or not there'll be interest in my work. I can only control what I write. Even if I knew they would never see the light of day I'd have still written every story in my last collection. They're for me, before they're for anyone else. When I start a new story, I work under the assumption that nobody will ever get to read it. This is how I function. With that mindset, I only have myself to please, I have no inhibitions about my subject matter, no limit on how much time I spend trying to get inside a story, and no eye on any market. The main thing for me at this stage in my life is to make sure the work is as good as I can make it. And by continuing to do that, I'll eventually have enough stories for another collection, if I am lucky enough to find a publisher to take it on.
Update: Billy's début novel 'The Dead House' is out now.
Read a review of The Dead House here or read a sample below.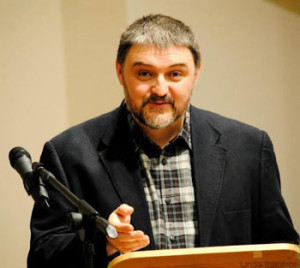 Click here the book review of 'The Things We Leave, The Things we Leave Behind'
Follow Billy on Facebook & Twitter
Read a free sample Billy O'Callaghan's latest books below..