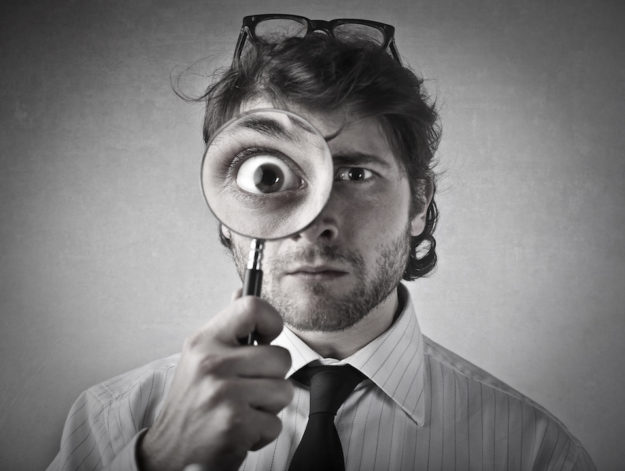 Writing a novel isn't easy. You've devoted a substantial part of your life to creating an incredible story, then nurtured your creation through the endless rounds of revisions and even obsessed for days whether to leave a comma in or out, that your family and friends have started to think you've lost the plot.
We understand how much hard work has gone into your novel and how it has taken over your life to the point that your brain refuses to shut down and plays scenes from your story on an endless loop. In a way, your book is like a baby. You gave it life and with that comes a sense of responsibility, protectiveness and sleepless nights!
Yet, we wouldn't expect you to leave your newborn with a random stranger and return after a few weeks and expect them to have cared for your progeny as their own. Less so, if they have little or no experience.
This is why you need a professional book editor…
Our experienced book editors can assist you with your manuscript to ensure it is ready to be sent to a literary agent, submitted to a traditional publisher or up to a high standard if you are self-publishing your own book.
We specialise in book editing unlike other editing companies that do everything from academic editing to proofreading documents for businesses, corporations and government departments.
But most importantly, we love Australian authors and Australian writing. We want you to succeed and have your story read by as many people as possible in Australia and around the world. Your success is our success.
What Can a Professional Editor Offer You?
Clarity – Our line editors are tasked to ensure that your words make sense. Hiring an editor to undertake a line edit will help you with grammar, punctuation, style and syntax and improve your overall writing.
Development – Our developmental editors can help you develop and refine your ideas. Beta readers, critique partners and writers circles have their place but should not be used in place of a developmental editor.
Objectivity – Our editors always undertake to be objective when editing your manuscript. Family and friends who critique your work most likely won't have the necessary editing skills to pinpoint flaws in your manuscript.
Experience – If your car broke down you wouldn't go to a mate who is an electrician and get him to fix it. Why would you consider doing such a thing with your book? Having your manuscript assessed or edited requires the skill and experience of a professional editor.
Image – As a writer, you should be concerned about your public image. Readers will not be so forgiving if they purchase a book filled with grammatical errors, typos and factual mistakes. An experienced editor will pick up on these and take your manuscript from its unedited state and polish it into a book that shines.
Language– Our book editors are native English speakers and understand the nuances of Australian English.
Resources – Publishers no longer have the resources or editorial teams they once had to edit manuscripts. In years past, it was common practice for a manuscript to go through at least six or seven passes. Now publishers expect that writers will have had their manuscripts professionally edited before they submit it to them.
Specialisation – Writers do not make the best editors. Their job is to get words down first and foremost. Writers are also not very good at spotting their own errors. Often these errors are hidden in plain sight. An experienced copy editor will be able to spot these straight away.
Success – Our editing services can greatly improve your chances of getting published.
Time – Hiring an editor will save you time (and frustration!) which could be better spent writing.
Submit your manuscript below to hire an editor to assess, edit or proofread your book.
Click here for our editing rates
Use the form below to submit your manuscript and to indicate the level of editing you require.
Our book editors edit fiction and non-fiction manuscripts. We can tailor our editing services to match your needs. Work will only begin once a signed client agreement form and payment has been received. We also offer discounts to authors who require more than one editing service or manuscripts that require multiple passes.
We provide editing services in all states within Australia:
New South Wales (NSW), Victoria (VIC), Australian Capital Territory (ACT), Queensland (QLD), South Australia (SA), Tasmania (TAS), Western Australia (WA), Northern Territory (NT).
Cities & towns covered:
Adelaide, Albany, Alice Springs, Armidale, Balladonia, Brisbane, Carnarvon, Broome, Bundaberg, Byron Bay, Cairns, Canberra, Carnarvon, Coffs Harbour, Cooktown, Darwin, Derby, Geraldton, Georgetown, Gladstone, Gold Coast, Broken Hill, Hobart, Kalgoorlie, Karumba, Katherine, Larrimah, Launceston, Lismore, Mackay, Melbourne, Minilya, Moree, Newcastle, Noosa, Northam, Perth, Port Hedland, Portland, Port Lincoln, Port Macquarie, Rockhampton, Sunshine Coast, Southern Cross, Sydney, Townsville, Wollongong, Tweed Heads – Bendigo, Ballarat, Geelong, Horsham, Moe, Bairnsdale, Orbost, Traralgon, Healsville, Swan Hill, Warrnambool, Portland, Mount Gambier, Echuca, Morwell, Shepparton, Wodonga, Mildura, Wagga Wagga, Bega, Narooma, Moruya, Nowra, Junee, Cootamundra, Batlow, Dubbo, Byron Bay, Tamworth, Moree, Glen Innes, Grafton, Toowoomba, Logan, Hervey Bay, Mount Isa, Julia Creek, Longreach, Cape York, Hamilton Island, Alice Springs, Renmark, Port Augusta, Woomera, Coober Pedy, Ceduna, Murray Bridge, Kangaroo Island, Devonport, Flinders Island, Stradbroke, Maroochydore, Gympie, Broken Hill, Simpson Desert, Tennant Creek, Mt Isa, Ayers Rock, Kakadu, Rabbit Flat, Gove Peninsula, Mount Barker, Bunbury, Rockingham, Margaret River, Mandura, Pilbara, Frankston, Parramatta, Kings Cross, Karratha, Port Hedland, Surfers Paradise, Magnetic Island, Derby, Newman, Meekathrra, Leonora, Esperance, Wilcannia, Bourke, Walgett, Tamworth, Central Coast, Gosford, Roma, Caboolture, Ipswich, Casino, Charleville, Charters Towers, Mission Beach, Cardwell, Atherton, Victor Harbor.