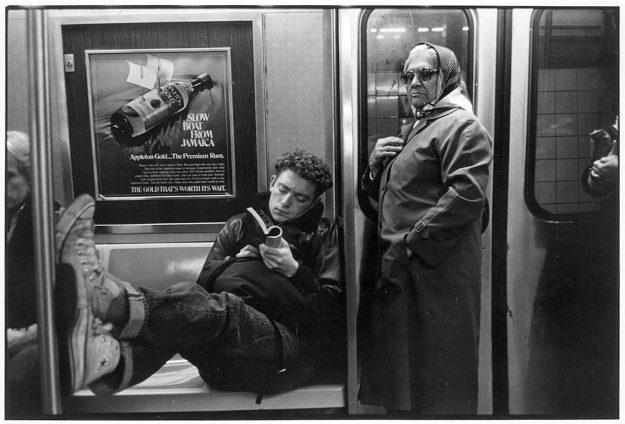 New and unpublished authors will often hire beta readers to receive a comprehensive critique before submitting their manuscript to a publisher or self-publishing. The beta reader's job is to read the manuscript as an actual reader would and present feedback on what works and what doesn't, any styling or structural issues, plot holes or issues with characterisation, flow, grammar, pacing and so on.
Some authors who have multiple books under their belt or are writing a series of books have the ability to enlist existing readers of their books on social media, Goodreads or writing forums. This can be a valuable and free way to get feedback from fans who are familiar with the author's writing style and know what to expect from that particular author.
First-time authors may not have the luxury of enthusiastic fans who are prepared to beta read their manuscripts for free. So invariably they fall back on family and friends to read their work. The major problem with enlisting family and friends is not that they are inexperienced when it comes to giving in-depth feedback but that they are reluctant to hurt the author's feelings if the book has major flaws and requires substantial revision and may not even recognise this fact.
Aspiring writers are not always flush with cash so finding affordable beta readers to critique their work in a methodical way is essential. As experienced beta readers, we guarantee you a friendly and personalised service which will deliver valuable feedback in a report to assist your writing ambitions.
There is also the very real possibility that your manuscript will be ripped off in part or in its entirety by an unscrupulous operator who has claimed your work as their own and decided to sell it on Amazon, Apple iBooks or Smashwords under their own name. The following forum post on AbsoluteWrite claims that someone acting as a beta reader 'borrowed' some of the author's work.
A beta reader cannot legally steal your words once they are set down. However, some years ago I wrote a novel on a subject that is widely written about in non-fiction but isn't typical fiction fodder. I had a beta reader who is also a novelist. She too knew this was pretty much unplowed ground and was eager to work on it. After beta reading my ms (with feedback) she dropped off the radar and within a few months produced a co-written novel on my topic. She didn't use my words but the locale, type of characters and plot device / dilemma were mine. Even the plot flow closely followed my work. Of course there was nothing I could do. She showed a lack of ethics but her behavior was not illegal. She simply beat me to the punch.
This type of thing is more common than you think and a major reason why you should hire only trustworthy beta readers rather than posting a request on a forum for free beta readers or using a Beta Reading Service which allows anyone to sign up and beta read an authors manuscript without passing any background checks or signing a Non-Disclosure Agreement (NDA).
There is nothing stopping someone you've made contact with on a forum or social media from uploading your manuscript to The Pirate Bay or another torrent website to give anyone the ability to be able to download your ebook for free. As you know, internet piracy is rampant which is why you need to be smart about whose hands your unpublished manuscript ends up in. The simple truth is that no publisher will consider signing a new author if their work has been illegally uploaded to a file-sharing website without the author's knowledge.
Our Beta Reading Service is:
► Affordable
► Comprehensive
► Fast Turnaround
► Honest
► Professional
Beta Reading Fees:
Our beta reading fees are simple.
$110 AUD (€80 EUR, £70 GBP, $85 USD) per beta reader up to 100,000 words*.
*An excess fee of $20 per beta reader applies per 10,000 words for manuscripts over 100,000 words.
Recommended Reading: Why Use Our Beta Reading Service? and Why Our Beta Readers are so Picky?
Hire Beta Readers Below
Our beta reading service accepts fiction and non-fiction manuscripts.
Please indicate which service you require and submit your manuscript below.
Please Note: If we agree to beta read your book, you will be invoiced for the full amount before any work is undertaken. If you have a publishing deadline to meet and require a speedy service it may be charged at a higher rate. If you rework the same story and request another beta read on the new draft, a new fee will be charged.