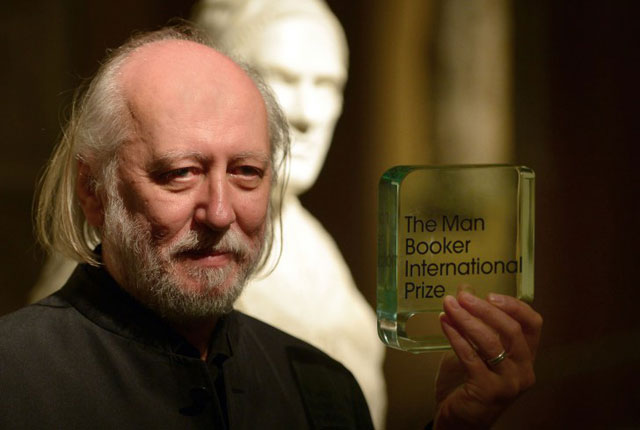 Man Booker prize winner László Krasznahorkai. Courtesy of Flavorwire.
News from the Association of American Publishers that digital sales have dropped by ten percent in the first five months of 2015 has prompted big publishing to build and expand warehouse space for print books. But it isn't just the precipitous decline in sales that is driving publishing back to the arms of print. Increasingly, readers — including young readers — prefer a mix of digital and print books, with a tendency to favor the latter.
It remains to be seen whether the renegotiation of contracts with Amazon, who has cornered around 65 percent of the eBook market, was what led to the decline. Publishers fought and won the ability to raise eBook prices, sometimes charging as much for digital copies as hardcover print versions.
On the other hand, we won't likely know until next year whether publishing has achieved a healthier balance between print and digital, one that leads perhaps to improved overall sales.
Either way, the resurgence of print was never a given — few announced its impending arrival. Quite the contrary, a surfeit of doomsayers saw in the arrival of eBooks and eBook readers — the sales of which dropped by eight million last year — the end of print or at least the demise of given literary forms, like the novel.