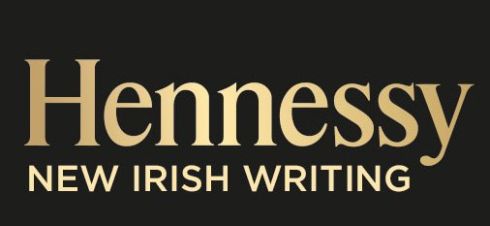 The Hennessy Literary Awards have announced their shortlists for 2017. The award recognises new Irish writing and rewards excellence in writing short fiction and poetry and has been running since 1971. There are 18 nominees for this year's Emerging Poetry, First Fiction and Emerging Fiction prizes.
Emerging poetry
Deirdre Daly
The Art of Making Macaroons, Bird of Prey
Deirdre Daly was poetry winner of the 2016 Over the Edge New Writer of the Year competition. Her poetry has been published in Crannóg and her fiction has appeared in various anthologies.
Moya Roddy
Last Fling, Curtain Call, Brothers
Moya Roddy's collection Other People was longlisted for the Frank O'Connor International Short Story Award. She has written for RTÉ, the British Film Institute, Channel 4 and Scottish Television. Her poems have appeared in Crannóg and Stony Thursday.
Kerrie O' Brien
Flamingos, Hemingway, Bud
Kerrie O' Brien's debut collection, Illuminate, was published by Salmon Poetry in October. It was chosen in the New Statesman, Irish Times and Irish Independent books of the year. She is working on a novel.
Paul McMahon
Overseen, Turlough
Paul McMahon's debut poetry chapbook, Bourdon, was published last November. He was awarded the Keats-Shelley Poetry Prize in 2015.
Una Mannion
Crouched Burial
Una Mannion teaches performing arts at IT Sligo. In 2015 she won the Yeats Society's Seamus Heaney memorial poetry award. This year she won the Cúirt fiction prize.
Róisín Kelly
A Massage Room in West Cork, At a Photography Exhibition in New York Public Library, Oysters
Róisín Kelly's writing has appeared in Poetry, Stinging Fly and Best New British and Irish Poets 2016. Her first chapbook, Rapture, was published last year.
First Fiction
Eileen Lynch
Featherweight
Eileen Lynch has been shortlisted twice for the RTÉ Francis MacManus Short Story Competition.
Clare O'Dea
The Favour
Clare O'Dea has lived for 14 years in Switzerland, where she is a writer and translator. Her non-fiction book, The Naked Swiss: A Nation Behind 10 Myths, was published in 2016.
Pauline Rooney
Same Again
Pauline Rooney's story Counting Strokes was runner-up in the Michael McLaverty Short Story Award. She is working on a collection.
Seán Tanner
I Could Have Been a Dancer
Seán Tanner works in the amusements industry. He is working towards his first collection.
Anne Hayden
Same same but different
Anne Hayden works in Dublin in journalism. Her short fiction has been published in the Incubator and will also appear in the Stinging Fly.
Paul Duffy
When the World Was Soft
Paul Duffy, an archeologist, was Over the Edge New Writer of the Year in 2015. He is working on a collection.
Emerging Fiction
E.M. Reapy
The Opposite of a Movie Star
Elizabeth Reapy's debut novel, Red Dirt, published by Head of Zeus, won Newcomer of the Year at the 2016 Irish Book Awards.
Read an interview with E.M. Reapy here
Lauren Foley
Hot Rocks
Lauren Foley last year won the inaugural Overland Neilma Sidney Short Story Prize, and was published by Melbourne Books.
Michael McGlade
The Wind That Danced the Tilia Trees
Michael McGlade has had more than 80 stories published in the Saturday Evening Post, Shimmer and Downstate Story, among other journals. He's writing a crime novel.
Ferdia Lennon
A Man Came to My Door
Ferdia Lennon teaches at Université Paris-Est, in France. His fiction has appeared in Stinging Fly, Wordlegs, 30 Under 30 and Southward.
Donal Moloney
Housekeeping
Donal Moloney's stories have appeared in the Moth, Verge, the Galway Review and Boyne Berries. He is completing a collection.
Rachel Donohue
The Taking of Mrs Kennedy
Rachel Donohue was shortlisted for the Hennessy First Fiction Award in 2013 and the Hennessy Emerging Fiction Award in 2014.
The Judges
Mike McCormack and Elizabeth Day
The winners of the 2017 awards will be announced at a gala ceremony on March 28th at the Irish Museum of Modern Art.
The Irish Times is its new home of the Hennessy New Irish Writing Awards.