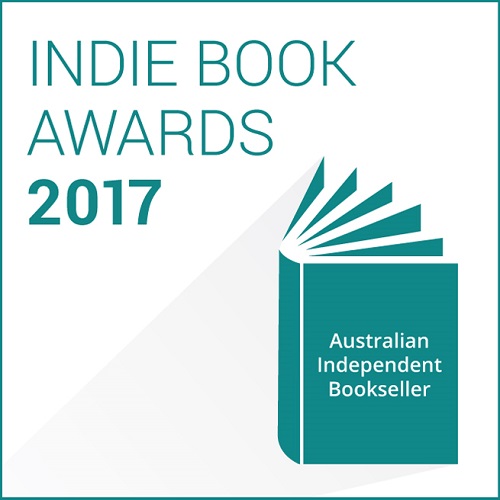 Australian independent booksellers have announced the Shortlist for The Indie Book Awards 2017. The Indie Book Awards, as chosen by independent booksellers, members of Leading Edge Books, reward and promote excellence in Australian writing. Their love of books, knowledge and passion for Australian stories play indispensable role in keeping Australian publishing and culture alive. The 2017 Indie Book Awards Shortlist is a tribute to the enormous depth and breadth of writing talent in Australia.
The twenty shortlisted books will be vying for the top spot as the Indie 'Book of the Year' for 2017. Panels of expert judges (all indie booksellers and avid readers) will choose the winners in the five book categories – Fiction, Debut Fiction, Non-Fiction, Children's and Young Adult. Independent booksellers from around the country will then vote to select their favourite book for the year.
The shortlisted books in each category are:
Fiction
The Good People (Hannah Kent, Picador)
Truly Madly Guilty (Liane Moriarty, Macmillan)
Where the Trees Were (Inga Simpson, Hachette)
The Last Painting of Sara de Vos (Dominic Smith, A&U)
Nonfiction
The Hate Race (Maxine Beneba Clarke, Hachette)
Ghost Empire (Richard Fidler, ABC Books)
Fight Like a Girl (Clementine Ford, A&U)
Everywhere I Look (Helen Garner, Text)
Debut fiction
The Birdman's Wife (Melissa Ashley, Affirm Press)
The Midnight Watch (David Dyer, Hamish Hamilton)
The Dry (Jane Harper, Macmillan)
Goodwood (Holly Throsby, A&U)
Young adult
Words in Deep Blue (Cath Crowley, Pan)
Gemina (Amie Kaufman & Jay Kristoff, A&U)
The Road to Winter (Mark Smith, Text)
Our Chemical Hearts (Krystal Sutherland, Penguin)
Children's
Circle (Jeannie Baker, Walker Books)
Pig the Winner (Aaron Blabey, Scholastic)
The 78-Storey Treehouse (Andy Griffiths & Terry Denton, Pan)
Wormwood Mire (Judith Rossell, ABC Books).
The shortlist was chosen from a longlist announced in December. The category winners and the overall 'Book of the Year' winner will be announced on Monday, 20th March, 2017 at the Leading Edge Books Annual Conference Awards Dinner, at the Marriott, Surfers Paradise.