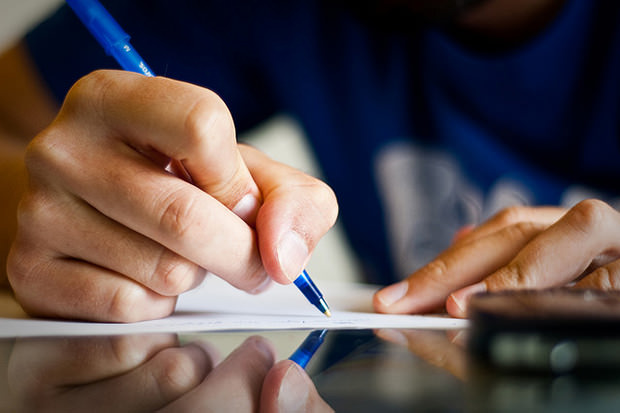 Writerful Books provides an affordable manuscript assessment service for authors within the UK seeking to hire an editor for a manuscript appraisal. If you have finished writing your book and are ready for your manuscript to be assessed, our experienced editors can offer you practical assistance to help unlock your book's potential by uncovering any areas in the manuscript which could be improved.
Why Hire an Editor for a Manuscript Assessment?
► A manuscript assessment will greatly increase your chances of being signed by a literary agent and having your book published.
► Our manuscript assessment service will provide you with expert guidance to further your writing goals.
► 58% of our clients are repeat customers or come from referrals.
Our editors will analyse your manuscript carefully and pay close attention to the structure, content and style of your manuscript along with many other elements such as character development, dialogue, pacing, plot and narrative. We can identify the core strengths and weaknesses in your manuscript and offer valuable feedback with a detailed report of recommendations on how to improve your novel or non-fiction book.
Our book editors edit fiction and non-fiction manuscripts. We can also tailor our service to meet the unique needs of first-time writers, as well as experienced writers who are hoping to get signed by a major publisher or seeking representation from a literary agent. We can advise you where to send an unsolicited manuscript once a manuscript assessment has been completed and it is ready to be submitted to a publisher.
How to Hire an Editor for a Manuscript Appraisal?
Our field of expertise is in contemporary (realistic fiction), historical fiction, literary fiction, narrative non-fiction and memoirs. We don't assess academic books, children's books, cookbooks, poetry, plays, scripts, self-help books, sports books, travel books, or well-being books. If your fiction or non-fiction book is within our field of expertise, use the form below to submit your manuscript for appraisal.
Manuscripts should be submitted as a single Microsoft Word document, with a clearly recognisable file name (usually the book title) in size 12 Times New Roman Font, 1.5 line-spaced and all pages numbered. We require a synopsis with your manuscript (under 500 words). If you are submitting multiple manuscripts, each manuscript is regarded as a separate submission. It is YOUR responsibility to ensure that permission has been granted for any copyrighted images or if other works are quoted from extensively.
You can also send your manuscript to us by mail or email us to discuss the service you require. Once your manuscript requirements and a fee are agreed upon we will send you a Manuscript Assessment Agreement along with payment details. Work will not begin on your manuscript until the Agreement and payment have been received by us. No copies of your work will be made or retained and all rights remain with the author.
We provide a report to you by email approximately 4-6 weeks after the submission of your manuscript and will confirm a deadline with you once the manuscript is received.
As a guideline, our reports are generally 2,000 to 3,000 words depending on the type of manuscript you are submitting. Services can be negotiated in advance and tailored to suit your needs.
Manuscript Assessment Fees
*Manuscript assessment fees are £40 GBP per 10,000 words with a base rate of £120 GBP for manuscripts up to 30,000 words. The manuscript assessment service does not include proofreading or copy editing. We offer substantial discounts to writers who receive a manuscript assessment and wish to hire an editor for copy editing or proofreading as an additional service.
For example:
Up to: 30,000 words is £120 GBP
60,000 words is £240 GBP
90,000 words is £360 GBP
Submit Your Manuscript
Please indicate which service you require and submit your manuscript below.
* Acceptance of a manuscript electronically or by post does not automatically imply any contractual obligations. Work will only begin once a signed client agreement form and payment has been received.

Our manuscript assessment service is available across the UK including:
Aberdeen, Armagh, Bangor, Bath, Birmingham, Bradford, Brighton, Bristol, Cambridge, Canterbury, Cardiff, Carlisle, Coventry, Derby, Dundee, Durham, Edinburgh, Exeter, Glasgow, Leeds, Leicester, Liverpool, London, Manchester, Newcastle, Newry, Norwich, Nottingham, Oxford, Plymouth, Portsmouth, Preston, Salford, Sheffield, Southampton, Stoke-on-Trent, Sunderland, Swansea, Winchester, Wolverhampton, York.