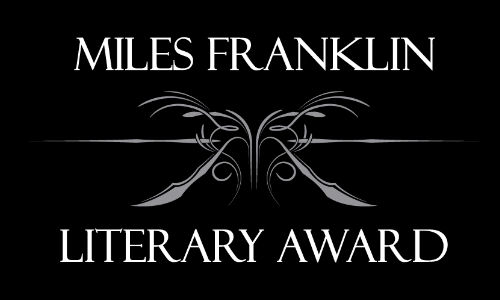 The shortlist for the 2016 Miles Franklin Literary Award has been announced at The Australian Booksellers Association Conference at The QT Hotel in Canberra, Australia. The Miles Franklin Literary Award is Australia's most prestigious literature prize and is awarded each year to a novel which is of the highest literary merit.
This year women and Melbourne writers have dominated the shortlist. Each writer has won $5,000 for being shortlisted, and the winner – judged as being of "the highest literary merit" and presenting "Australian life in any of its phases" – will receive $60,000.
Miles Franklin Literary Award Shortlist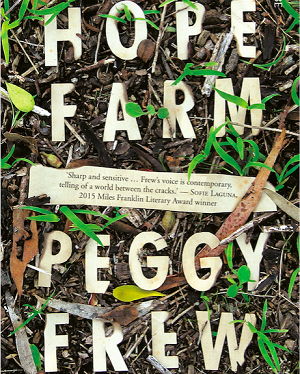 Hope Farm by Peggy Frew
Bio:
Peggy Frew's debut novel, House of Sticks, won the 2010 Victorian Premier's Literary Award for an unpublished manuscript. Her story 'Home Visit' won The Age short story competition. She has been published in New Australian Stories 2, Kill Your Darlings, The Big Issue, and Meanjin. Peggy is also a member of the critically acclaimed and award-winning Melbourne band Art of Fighting. Her latest novel is Hope Farm.
Synopsis:
They were inescapable, the tensions of the adult world — the fraught and febrile aura that surrounded Ishtar and those in her orbit, that whined and creaked like a wire pulled too tight.'
It is the winter of 1985. Hope Farm sticks out of the ragged landscape like a decaying tooth, its weatherboard walls sagging into the undergrowth. Silver's mother, Ishtar, has fallen for the charismatic Miller, and the three of them have moved to the rural hippie commune to make a new start.
At Hope, Silver finds unexpected friendship and, at last, a place to call home. But it is also here that, at just thirteen, she is thrust into an unrelenting adult world — and the walls begin to come tumbling down, with deadly consequences.
Hope Farm is the masterful second novel from award-winning author Peggy Frew, and is a devastatingly beautiful story about the broken bonds of childhood, and the enduring cost of holding back the truth.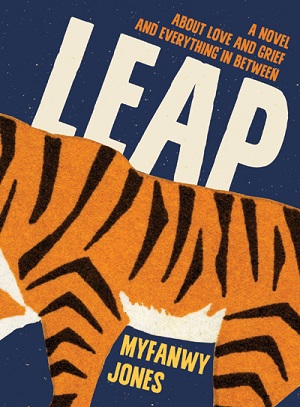 Leap by Myfanwy Jones
Bio:
Myfanwy Jones is the author of The Rainy Season, shortlisted for The Melbourne Prize for Literature's Best Writing Award 2009, and co-author of the bestselling Parlour Games for Modern Families, Book of the Year for Older Children ABIA 2010. She lives by a creek in Melbourne with her human and non-human family.
Synopsis:
Joe lives-despite himself. Driven by the need to atone for the neglect of a single tragic summer's night, he works at nothing jobs and, in his spare time, trains his body and mind to conquer the hostile environment that took his love and smashed up his future. So when a breathless girl turns up on the doorstep, why does he let her in? Isn't he done with love and hope?
On the other side of the city, graphic designer Elise is watching her marriage bleed out. She retreats to the only place that holds any meaning for her-the tiger enclosure at the zoo-where, for reasons she barely understands, she starts to sketch the beautiful killers.
Leap is a beautiful urban fairytale about human and animal nature, and the transformative power of grief. While at its heart is a searing absence, this haunting and addictive novel is propelled by an exhilarating life force, and the eternally hopeful promise of redemptive love.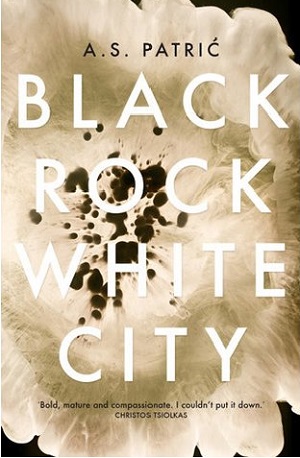 Black Rock White City by A.S. Patrić
Bio:
A. S. Patrić is the award winning author of Las Vegas for Vegans, published in 2012 by Transit Lounge. Las Vegas for Vegans was shortlisted for the 2013 Queensland Literary Awards' Steele Rudd Prize. His debut novel Black Rock White City was launched to critical acclaim in 2015. He is also the author of Bruno Kramzer and The Rattler & other stories. Alec lives in bayside Melbourne and is a St Kilda bookseller.
Synopsis:
During a hot Melbourne summer Jovan's cleaning work at a bayside hospital is disrupted by acts of graffiti and violence becoming increasingly malevolent. For Jovan the mysterious words that must be cleaned away dislodge the poetry of the past. He and his wife Suzana were forced to flee Sarajevo and the death of their children.
Intensely human, yet majestic in its moral vision, Black Rock White City is an essential story of Australia's suburbs now, of displacement and immediate threat, and the unexpected responses of two refugees as they try to reclaim their dreams. It is a breathtaking roar of energy that explores the immigrant experience with ferocity, beauty and humour.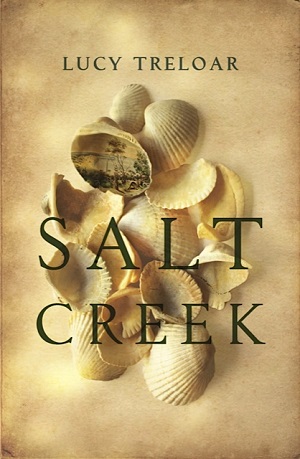 Salt Creek by Lucy Treloar
Bio:
Lucy Treloar was born in Malaysia and educated in England, Sweden and Melbourne. A graduate of the University of Melbourne and RMIT, Lucy is a writer and editor, and has plied her trades both in Australia and in Cambodia, where she lived for a number of years. Her short fiction has appeared in Sleepers, Overland, Seizure and Best Australian Stories 2013, and her non-fiction in a range of print media including The Age, The Sydney Morning Herald, Womankind, G Magazine, The West, Visit Cambodia, RAM and Gardening Australia. Her first novel, Salt Creek, was published by Picador in 2015. Lucy lives in inner Melbourne with her husband, four children and two whippets.
Synopsis:
Salt Creek, 1855, lies at the far reaches of the remote, beautiful and inhospitable coastal region, the Coorong, in the new province of South Australia. The area, just opened to graziers willing to chance their luck, becomes home to Stanton Finch and his large family, including fifteen-year-old Hester Finch.
Once wealthy political activists, the Finch family has fallen on hard times. Cut adrift from the polite society they were raised to be part of, Hester and her siblings make connections where they can: with the few travellers that pass along the nearby stock route – among them a young artist, Charles – and the Ngarrindjeri people they have dispossessed. Over the years that pass, an Aboriginal boy, Tully, at first a friend, becomes part of the family.
Stanton's attempts to tame the harsh landscape bring ruin to the Ngarrindjeri people's homes and livelihoods, and unleash a chain of events that will tear the family asunder. As Hester witnesses the destruction of the Ngarrindjeri's subtle culture and the ideals that her family once held so close, she begins to wonder what civilization is. Was it for this life and this world that she was educated?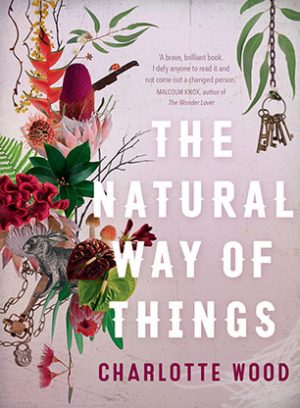 The Natural Way of Things by Charlotte Wood
Bio:
Charlotte Wood is the author of five novels and a book of non-fiction, and editor of The Writer's Room Interviews magazine. Her last novel, Animal People, was longlisted for the Miles Franklin award and her other books have been shortlisted for many prizes including the Miles Franklin and the Christina Stead Prize for Fiction. The Australian described her as "one of our finest and most chameleonic writers". She lives in Sydney.
Synopsis:
She hears her own thick voice deep inside her ears when she says, 'I need to know where I am.' The man stands there, tall and narrow, hand still on the doorknob, surprised. He says, almost in sympathy, 'Oh, sweetie. You need to know what you are.'
Two women awaken from a drugged sleep to find themselves imprisoned in a broken-down property in the middle of nowhere. Strangers to each other, they have no idea where they are or how they came to be there with eight other girls, forced to wear strange uniforms, their heads shaved, guarded by two inept yet vicious armed jailers and a 'nurse'. The girls all have something in common, but what is it? What crime has brought them here from the city? Who is the mysterious security company responsible for this desolate place with its brutal rules, its total isolation from the contemporary world? Doing hard labour under a sweltering sun, the prisoners soon learn what links them: in each girl's past is a sexual scandal with a powerful man. They pray for rescue — but when the food starts running out it becomes clear that the jailers have also become the jailed. The girls can only rescue themselves.
The final winner will be announced at the Melbourne Writers Festival on 26 August 2016.