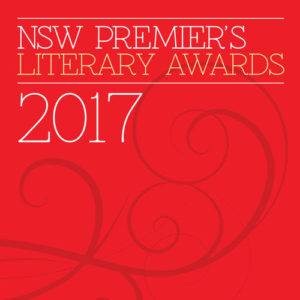 The 2017 NSW Premier's Literary Awards have been announced at a ceremony at the State Library of NSW on 22 May. The NSW Premier's Literary Awards have a proud history, both in celebrating achievement by Australian writers and in helping to establish values and standards in Australian literature.  The winners were chosen from shortlists announced last April.
Leah Purcell's The Drover's Wife (Currency Press), a retelling of Henry Lawson's short story, was awarded the $30,000 playwriting prize and the $10,000 Book of the Year prize. The Drover's Wife is the first play to win Book of the Year at the NSW Premier's Literary Awards.
The Drover's Wife also won the Victorian Prize for Literature at the Victorian Premier's Literary Awards 2017. Purcell also received funding from Screen Australia to adapt her play into a feature film. It is a deeply political work that recasts Indigenous characters sidelined in Lawson's story and weaves in elements from her family's past. It was described by the judges as "a declaration of war on Australia's wilful historical amnesia".
Category Winners:
Christina Stead Prize for Fiction ($40,000)
The Museum of Modern Love (Heather Rose, A&U)
UTS Glenda Adams Award for New Writing
Letter to Pessoa (Michelle Cahill, Giramondo Press)
Douglas Stewart Prize for Nonfiction ($40,000)
Our Man Elsewhere: In Search of Alan Moorehead (Thornton McCamish, Black Inc.)
Kenneth Slessor Prize for Poetry ($30,000)
Ghostspeaking (Peter Boyle, Vagabond Press)
Patricia Wrightson Prize for Children's Literature ($30,000)
Iris and Tiger (Leanne Hall, Text)
Ethel Turner Prize for Young People's Literature ($30,000)
One Thousand Hills (James Roy & Noël Zihabamwe, Omnibus)
Betty Roland Prize for Scriptwriting ($30,000)
The Code: series two episode four (Shelley Birse, Playmaker Media)
Down Under (Abe Forsythe, Riot Film)
Multicultural NSW Award ($20,000)
The Hate Race (Maxine Beneba Clarke, Hachette)
The NSW Premier's Translation Prize ($30,000)
Royall Tyler
Multicultural NSW Early Career Translator Prize ($5,000)
Jan Owen
People's Choice Award
Vancouver #3 in the series 'Wisdom Tree' (Nick Earls, Inkerman & Blunt).