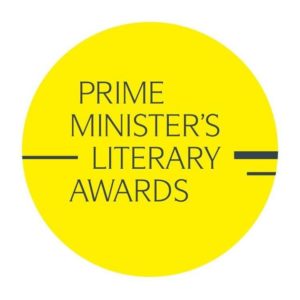 The award for fiction writing at this year's Prime Minister's Literary award has been awarded jointly to two women writers, Lisa Gorton for her novel, The Life of Houses and Charlotte Wood, for her novel The Natural Way of Things.
Lisa Gorton's book looks at the relationships between three generations of an Australian establishment family, which she had rich personal experiences to draw on.
According to Gorton,
"It's a book about how we live in houses and how houses become places of memory for us and how as we move through space, we're in a way moving through memories."
Charoltte Wood, author of The Natural Way of Things, an already critically acclaimed novel and winner of the Stella Prize, said her book was about "power and women".
"It is also about the decay of a society that permits outsources and then turns its face from the incarceration and debasement of vulnerable human beings who have done no wrong, for the purposes of maintaining power."
Other winners include Sheila Fitzpatrick for non-fiction who won for her book, On Stalin's Team: The years of Living Dangerously in Soviet Politics.
She shared the prize with Karen Lamb, who wrote Thea Astley: Inventing her own Weather.
Professor Geoffrey Blainey won an award for Australian history for The Story of Australia's People, sharing the award with Sam Lipski and Suzanne D Rutland's Let My People Go: The Untold Story of Australia and the Soviet Jews 1959-89.
The poetry prize was awarded to Sarah Holland-Batt for The Hazards.
The children's prize went to Sally Morgan for Sister Heart and for young adult Meg McKinlay took the prize for A Single Stone.