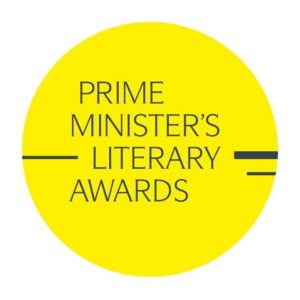 Australian Prime Minister Malcolm Turnbull and Minister for the Arts Mitch Fifield have announced the shortlist for the 2017 Prime Minister's Literary Awards.
Of over 450 entries submitted, the judges have selected 30 literary pieces across six categories, covering a breadth of topics including; inspiring true stories, lyrical poetry, visual storytelling and undiscovered journeys.
This year marks the 10-year milestone since the first Prime Minister's Literary Awards took place in 2008. The Awards celebrate the important contribution Australian writers, poets, illustrators and historians make to the Australian cultural and intellectual landscape, telling engaging stories in distinctive and compelling ways.
Shortlisted Titles:
Fiction
The Easy Way Out by Steven Amsterdam
The Last Days of Ava Langdon by Mark O'Flynn
Their Brilliant Careers by Ryan O'Neill
Waiting by Philip Salom
Extinctions by Josephine Wilson
Poetry
Painting Red Orchids by Eileen Chong
Year of the Wasp by Joel Deane
Content by Liam Ferney
Fragments by Antigone Kefala
Headwaters by Anthony Lawrence
Non Fiction
Mick, a Life of Randolph Stow by Suzanne Falkiner
The Art of Time Travel, Historians and their Craft, by Tom Griffiths
Our Man Elsewhere, in search of Alan Moorehead by Thornton McAmish
Quicksilver by Nicolas Rothwell
The Art of Rivalry by Sebastian Smee
This year's entries once again reflect the high calibre and creativity of Australia's emerging and award winning authors and illustrators. $100,000 is awarded in each category, with up to $80,000 for each winning entry and $5,000 for each shortlisted entry.
This year's books were assessed by a new panel of 15 eminent judges, who each bring a wealth of experience to the Awards. The Government would also like to acknowledge the significant role the retiring panel has played over the last three years.
Click here for the full Prime Minister's Literary Awards 2017 shortlists.
Winners will be announced in December.