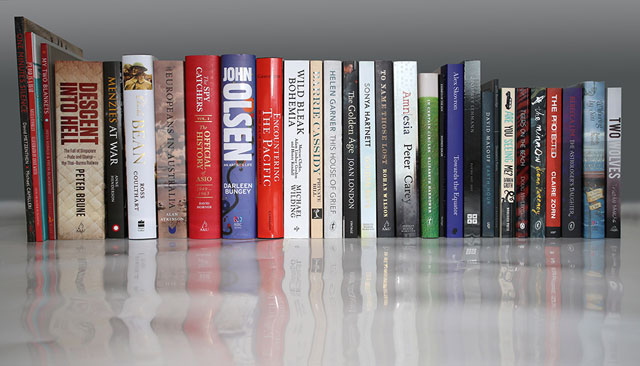 The (Australian) Prime Minister's Literary Awards which recognise exceptional literary achievement by Australian writers in fiction, non‐fiction, young adult fiction, children's fiction, poetry and Australian history has released its shortlist for 2015.
The Literary Awards celebrate Australian literature and historical works, and recognise the vital role these endeavours play in communicating Australian stories. They also play an important role in strengthening the profile of Australian writers and illustrators and contribute to the growth of audiences for Australian books.
Prime Minister Malcolm Turnbull said Australia has a dynamic and creative literary sector which is a marker of the sophistication and confidence of contemporary Australian culture. The awards offer a prize pool of $100,000 in each category ‐ $80,000 for the winning entry and $5,000 to each of the four shortlisted entries.
The 2015 Prime Minister's Literary Awards shortlists are:
Fiction
Amnesia, Peter Carey (Penguin Books Australia)
In Certain Circles, Elizabeth Harrower (Text Publishing)
Golden Boys, Sonya Hartnett (Penguin Books Australia)
The Golden Age, Joan London (Random House Australia)
To Name Those Lost, Rohan Wilson (Allen & Unwin)
Poetry
Devadatta's Poems, Judith Beveridge (Giramondo Publishing)
Exhibits of the Sun, Stephen Edgar (Black Pepper Publishing)
Poems 1957‐2013, Geoffrey Lehmann (UWA Publishing)
Earth Hour, David Malouf (University of Queensland Press)
Towards the Equator: New & Selected Poems, Alex Skovron (Puncher & Wattmann)
Prize for Australian History
The Europeans in Australia – Volume Three: Nation, Alan Atkinson (New South Publishing)
Descent into Hell, Peter Brune (Allen & Unwin)
Charles Bean, Ross Coulthart (Harper Collins)
Menzies at War, Anne Henderson (New South Publishing)
The Spy Catchers – The Official History of ASIO Vol 1, David Horner (Allen & Unwin)
Non‐fiction
John Olsen: An Artist's Life, Darleen Bungey (Harper Collins)
Private Bill, Barrie Cassidy (Melbourne University Press)
This House of Grief: The Story of a Murder Trail, Helen Garner (Text Publishing)
Encountering the Pacific: In the Age of Enlightenment, John Gascoigne (Cambridge University
Press)
Wild Bleak Bohemia: Marcus Clarke, Adam Lindsay Gordon and Henry Kendall, Michael Wilding (Australian Scholarly Publishing)