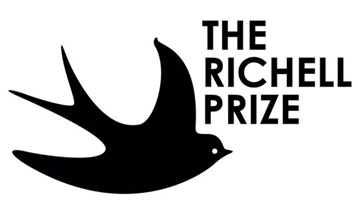 The shortlist for the 2017 Richell Prize for emerging writers has been announced jointly by Hachette Australia, the Emerging Writers' Festival (EWF) and their media partner Guardian Australia. Hachette launched the Richell Prize in 2015 with EWF and the Guardian Australia. The award is in memory of former CEO Matt Richell, who died in 2014.
The five shortlisted writers and their works are:
'As I Am' by Michelle Barraclough
'State Highway One' by Sam Coley
'Triptych' by Julie Keys
'Waiting for the Sun' by Miranda Debeljakovic
'Where the Fruit Falls' by Karen Wyld
The longlist was announced in August and chosen from 579 entries. The judges have remarked on the wonderful breadth of talent in the shortlist:
From sibling relationships to struggling with grief, sexual awakenings and family secrets to a bohemian artist's life in 1920s Australia – this shortlist is diverse and exciting. It speaks to the wonderful new voices just waiting to be uncovered out there – and to the truly exciting stories readers can expect to treasure in the years to come.
Writers were required to submit the first three chapters along with a synopsis of their proposed work of adult fiction or narrative nonfiction. The winner will be announced in Sydney on 1 November and will receive $10,000 and mentoring from a Hachette publisher to help develop the work to publication.