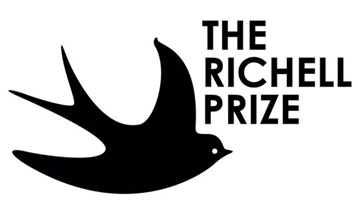 The Emerging Writers' Festival have announced the longlist for the 2017 Richell Prize for emerging writers. The Richelle Prize was created in memory of former Hachette CEO Matt Richell, who died in 2014. The prize is geared towards assisting emerging writers who are looking to further their writing careers.
Longlisted writers and their works are:
Michelle Barraclough for 'As I Am'
Meagan Bertram for 'Trapped'
Lucinda Coleman for 'Windjana'
Sam Coley for 'State Highway One'
Miranda Debeljakovic for 'Waiting for the Sun'
Jacquie Garton-Smith for 'The Taste of Red Dust'
Rose Hartley for 'The Caravan'
Diana Jarman for 'The Philatelist's Album'
Julie Keys for 'Triptych'
Kinch Kinski for 'Tabula'
Carolyn Malkin for 'The Demon Drink'
Fay Patterson for 'Tinker Tinker'
Caitlin Porter for 'The Pearl Diver'
Natasha Rai for 'Light in Dark Corners'
Julie Scanlon for 'The Other Shade of Black'
Stewart Sheargold for 'Wolf Whistle'
Joshua Taylor for 'The Life and Times of a River'
Jacqueline Trott for 'The Song of River Country'
Bronte Winn for 'Edward'
Karen Wyld for 'Where the Fruit Falls'.
The longlist was chosen from 579 entries. Applicants were requested to submit the first three chapters with a synopsis of a proposed work of adult fiction or narrative nonfiction. The winner will receive $10,000 in prize money, to be donated by Hachette Australia, along with a 12-month mentorship with one of Hachette Australia's publishers. Hachette Australia will work with the winning writer to develop their manuscript with first option to consider the finished work and shortlisted entries for publication. As well as promoting the Prize, The Guardian Australia will publish an extract of the first chapter of the winning work on its website.
The judges are author and Richell's widow Hannah Richell; Emerging Writers' Festival director Izzy Roberts-Orr; bookseller Amelia Lush; and Hachette publisher Robert Watkins.
The shortlist will be announced on 2 October and the overall winner will be announced in Sydney on 1 October.