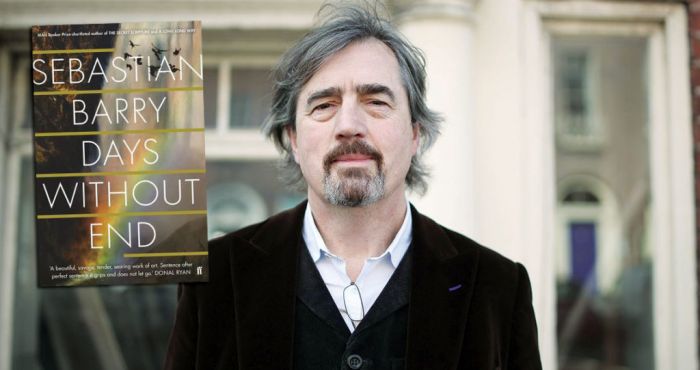 Sebastian Barry has won the Walter Scott Prize for his Historical Fiction novel, Days Without End. It is the second time the Irish writer has won the prize. His previous novel On Canaan's Side was a winner in 2012. Sebastian Barry who was born in 1955 and is also a playwright and poet is considered one of Ireland's finest writers.
Barry emerged as winner after fierce debate among the judges who said in a statement, "Our decision to award Days Without End was one of the hardest the Walter Scott Prize has ever had to make." All seven shortlisted books had strong supporters among the judges, who had "championed their cause in a protracted and passionate debate about the nature and purpose of historical fiction."
Sebastian Barry also won the Costa Book of the Year with Days Without End. Barry said the book was 'dedicated eternally to [my son] Toby'. It has been described by Prof Kate Williams, who chaired the judging panel, as "a searing, magnificent and incredibly moving description of how the West was won". Barry also won in 2008 with The Secret Scripture.
The Walter Scott prize is awarded each year at the Borders book festival to the best UK, Irish and Commonwealth novel set at least 60 years ago. It was founded in memory of Walter Scott, who has been credited with the invention of the historical novel. Past winners include Andrea Levy and Robert Harris, as well as Hilary Mantel, who won the inaugural prize in 2010.