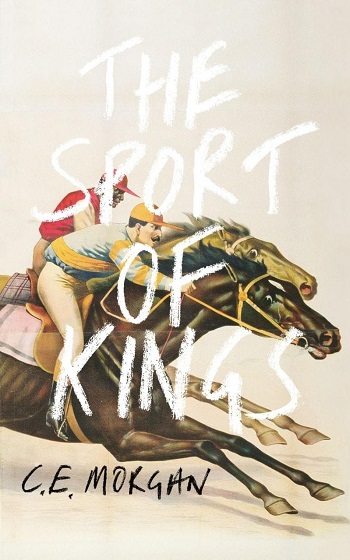 The Sport of Kings
Fiction
Picador
May 2, 2017
560
Hailed by The New Yorker for its "remarkable achievements," The Sport of Kings is an American tale centered on a horse and two families: one white, a Southern dynasty whose forefathers were among the founders of Kentucky; the other African-American, the descendants of their slaves.
It is a dauntless narrative that stretches from the fields of the Virginia piedmont to the abundant pastures of the Bluegrass, and across the dark waters of the Ohio River; from the final shots of the Revolutionary War to the resounding clang of the starting bell at Churchill Downs. As C. E. Morgan unspools a fabric of shared histories, past and present converge in a Thoroughbred named Hellsmouth, heir to Secretariat and a contender for the Triple Crown. Newly confronted with one another in the quest for victory, the two families must face the consequences of their ambitions, as each is driven---and haunted---by the same, enduring question: How far away from your father can you run?
A sweeping narrative of wealth and poverty, racism and rage, The Sport of Kings is an unflinching portrait of lives cast in shadow of slavery and a moral epic for our time.
---
Book Awaiting Review:
Do you enjoy reading and talking about books? We are putting together a team of reviewers who are passionate about reading and sharing book reviews. Whether you are experienced in writing reviews, have a GoodReads account, or you just you enjoy reading and recommending books to others, we would love to hear from you!
Each review you write will be shared exclusively on our website for other book lovers to read. The top reviewer in our team who has written the most high-quality reviews will also receive a $100 Amazon gift-voucher and may even lead to a full-time paid book reviewer job.
Go to Book Reviewers Wanted to find out more.