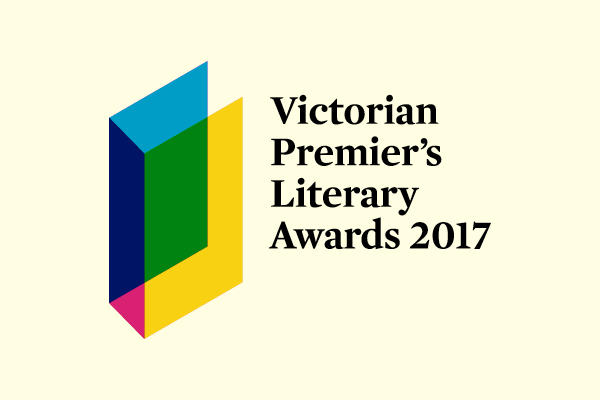 The Minister for Creative Industries Martin Foley has recently announced the shortlist for the 2017 Victorian Premier's Literary Awards. The awards recognise and reward literary achievement by Australian writers.
The winners of the five award categories – fiction, non-fiction, drama, poetry and writing for young adults – each receive a prize of $25,000, and go on to contest the Victorian Prize for Literature.
PRIZE FOR FICTION
Between a Wolf and a Dog by Georgia Blain
The Healing Party by Micheline Lee
Wood Green by Sean Rabin
Waiting by Philip Salom
The Rules of Backyard Cricket by Jock Serong
The Love of a Bad Man by Laura Elizabeth Woollett
Highly commended: An Isolated Incident by Emily McGuire, Our Magic Hour by Jennifer Down and After the Carnage by Tara June Winch
PRIZE FOR NON-FICTION
Songs of a War Boy by Deng Adut with Ben Mckelvey
The Hate Race by Maxine Beneba Clarke
The Killing Season Uncut by Sarah Ferguson with Patricia Drum
Offshore: Behind the wire on Manus and Nauru by Madeline Gleeson
Position Doubtful by Kim Mahood
The Fighter by Arnold Zable
PRIZE FOR DRAMA
Girl Shut Your Mouth by Gita Bezard
Trigger Warning by Zoë Coombs Marr
The Drover's Wife by Leah Purcell
PRIZE FOR POETRY
Carrying the World by Maxine Beneba Clarke
Painting Red Orchids by Eileen Chong
Bull Days by Tina Giannoukos
PRIZE FOR WRITING FOR YOUNG ADULTS
When Michael Met Mina by Randa Abdel-Fattah
The Bone Sparrow by Zana Fraillon
The Other Side of Summer by Emily Gale
Highly commended: Freedom Swimmer by Wai Chim and Frankie by Shivaun Plozza
The Victorian Premier's Literary Awards include two further awards: the Unpublished Manuscript Award and the biennial Award for Indigenous Writing. The 2016 Unpublished Manuscript Award was won by Melanie Cheng for Australia Day, while Tony Birch's Ghost River won the 2016 Award for Indigenous Writing. For the first time this year, these two additional awards will both join consideration with the other five category winners for the Victorian Prize for Literature.
The public are also encouraged to participate in the awards by voting their favourite work on the shortlist. The winner of the People's Choice Award will be named alongside the general category winners, and will receive $2,000. The winners will be announced at an awards ceremony on 31 January 2016.