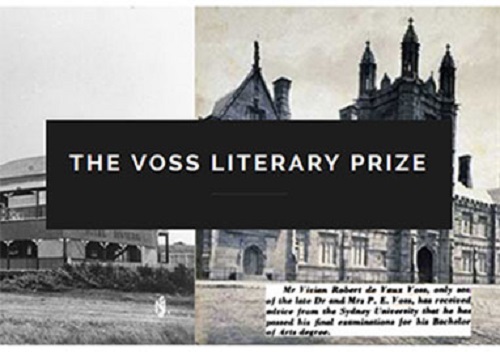 The Australian University Heads of English and the estate of Vivian Robert de Vaux Voss have announced that they are open for nominations for the second annual 2017 Voss Literary Prize. The prize, for the best novel published in Australia in 2016, carries a significant cash prize and will be presented at the AUHE AGM in November 2017.
The Voss Literary Prize is a new award dedicated to the memory of Vivian Robert de Vaux Voss (1930-1963), an historian and lover of literature from Emu Park in Central Queensland who studied History and Latin at the University of Sydney and modern languages at the University of Rome. His will stipulated that a literary award be established to reward the best novel from the previous year.
*In order to nominate publishers must post five copies of the nominated book to the following address:
Dr Matthew McGuire
Deputy Director, The Writing and Society Research Centre
University of Western Sydney
Locked Bag 1797
Penrith NSW 2751
Entries must be received by 5pm on 10 March 2017.
Nominations can be submitted below.