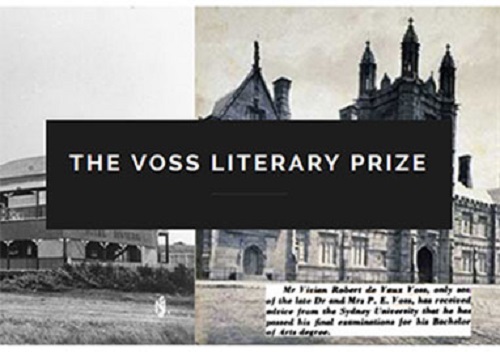 The 2017 Voss Literary Prize shortlist has been announced. The shortlist includes four debut novels and two novels from established authors. The Voss Literary Prize is awarded to the best novel published in Australia in the previous year, and is dedicated to the memory of historian Vivian Robert Le Vaux Voss and is managed by the Australian University Heads of English, the peak body for the study of English at Australian universities.
Voss Literary Prize shortlisted titles are:
Dodge Rose (Jack Cox, Text)
Our Magic Hour (Jennifer Down, Text)
Our Tiny, Useless Hearts (Toni Jordan, Text)
Music and Freedom (Zoe Morrison, Vintage)
The Last Days of Ava Langdon (Mark O'Flynn, UQP)
A Loving, Faithful Animal (Josephine Rowe, UQP)
The 2017 Voss Literary Prize winner will be announced on 1 December.