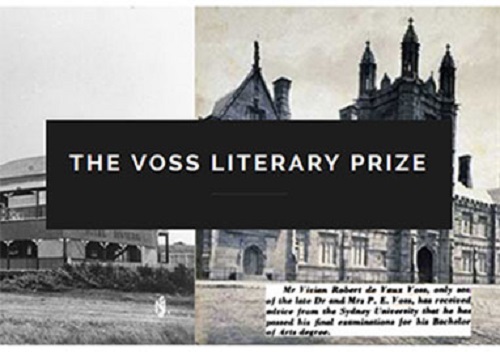 The shortlist for the 2016 Voss Literary Prize has been announced.
The shortlist of six books was chosen from a longlist of ten.
The Voss Literary Prize was launched in 2014 and is awarded to the best novel published in Australia in the previous year, and is named after historian Vivian Robert Le Vaux Voss.
The award is managed by the Australian University Heads of English, the peak body for the study of English at Australian universities, and is judged this year by Elaine Lindsay, Anthony Uhlmann, Brenda Walker, David Ellison and Amanda Nettelbeck.
Shortlisted Authors & Books
Stephen Daisley, Coming Rain
Lisa Gorton, The Life of Houses
Gail Jones, A Guide to Berlin
Mireille Juchau, The World Without Us
Leah Kaminsky, The Waiting Room
Charlotte Wood, The Natural Way of Things