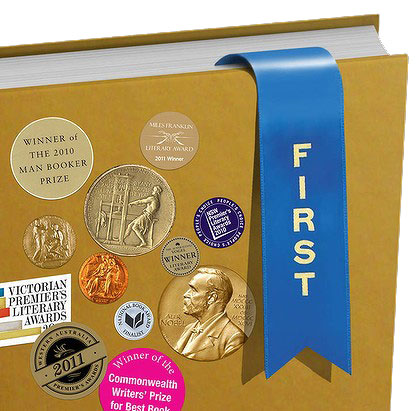 The Western Australian Premier's Book Awards finalists have been announced by the WA Minister for Culture and the Arts, John Day. The awards were inaugurated by the Western Australian Government in 1982 to honour and celebrate the literary achievements of Western Australian writers. Until 1990 they were called the WA Week Literary Awards. They are now known as the Western Australian Premier's Book Awards.
Independent publishers are well represented with the majority of titles in all categories being published by independent publishers. The Premier, John Day, said the shortlist demonstrates that Australian writing and publishing is flourishing, with quality works in all categories eligible to win the Premier's Prize.
The 2016 awards will be announced in October, with the $25,000 Premier's Prize selected from the best of the winners in the fiction, non-fiction, children's books, poetry, WA history, young adults, WA emerging writers, scripts and digital narrative categories.
The $130,000 total prize pool includes $5000 for The West Australian's People's Choice Award.
Western Australian Premier's Book Awards Shortlist:
Fiction
Allinson, Miles Fever of Animals Scribe Publications (2015)
Bradley, James Clade Penguin Books (2015)
Harrower, Elizabeth In Certain Circles Text Publishing (2014)
Harrower, Elizabeth A Few Days in the Country and Other Stories Text Publishing (2015)
Jones, Gail A Guide to Berlin Vintage Books (2015)
Kinsella, John Crow's Breath Transit Lounge (2015)
London, Joan The Golden Age Vintage Books (2014)
Midalia, Susan Feet to the Stars and Other Stories UWA Publishing (2015)
Ryan, Tracy Claustrophobia Transit Lounge (2014)
Non-Fiction
Atkinson, Alan The Europeans in Australia: Volume 3 – Nation UNSW Press (2014)
Bungey, Darleen John Olsen: An Artist's Life ABC Books, an imprint of HarperCollins (2014)
Garner, Helen This House of Grief Text Publishing (2014)
Niall, Brenda Mannix Text Publishing (2015)
Sayer, Mandy The Poet's Wife Allen and Unwin (2014)
Starke, Ruth and Hannaford, Robert My Gallipoli Working Title Press (2015)
Ward, Biff In My Mother's Hands Allen and Unwin (2014)
Poetry
Dougan, Lucy The Guardians Giramondo (2015)
Holland-Batt, Sarah The Hazards University of Queensland Press (2015)
Kissane, Andy Radiance Puncher & Wattmann (2014)
Maiden, Jennifer The Fox Petition Giramondo (2015)
Malouf, David Earth Hour University of Queensland Press (2014)
WA History
Bolton, Geoffrey Paul Hasluck: A life UWA Publishing (2014)
Erickson, Dorothy Inspired by Light & Land: designers and makers in WA Western Australian Museum (2015)
Morgan, Ruth A. Running Out? Water in Western Australia UWA Publishing (2015)
Newstead, Adrian The Dealer is the Devil: an insider's history of the Aboriginal Art trade Brandl & Schlesinger (2014)
Taylor, John J. Between Duty and Design: the architect soldier UWA Publishing (2014)
Young Adult (YA)
Croggan, Alison The River and the Book Walker Books (2015)
Groth, Darren Are You Seeing Me? Random House (2014)
Hayes, Nicole One True Thing Random House (2015)
Lawson, Sue Freedom Ride Black Dog Books, an imprint of Walker Books (2015)
Lomer, Kathryn Talk Under Water University of Queensland Press (2015)
Zorn, Claire The Protected University of Queensland Press (2014)
WA Emerging Writers
Davis, Brooke Lost and Found Hachette Australia (2014)
Glickman, Ray Reality Fremantle Press (2014)
Maling, Caitlin Conversations I've never had Fremantle Press (2015)
Shah, Sami I, Migrant Allen and Unwin (2014)
Scripts
Decent, Campion Unholy Ghosts Australian Script Centre (2014)
Lui, Nakkiah Kill the Messenger Belvoir (2015)
Miller, Suzie Dust Stage Play Black Swan Theatre Company (2014)
Murray-Smith, Joanna The Divorce Currency Press (2015)
Philpot, Lachlan The Trouble with Harry Oberon Books (2014)
Sewell, Stephen Embedded The Yellow Agency (2015)
Digital Narrative
Breeze, Mez A [[Non]] Guardian Age
Crisp, Ben Stasis: 7-118
Dena, Christy Magister Ludi
Powell, Dimity The Chapel of Unlove
Reiter, David P. Timelord Dreaming