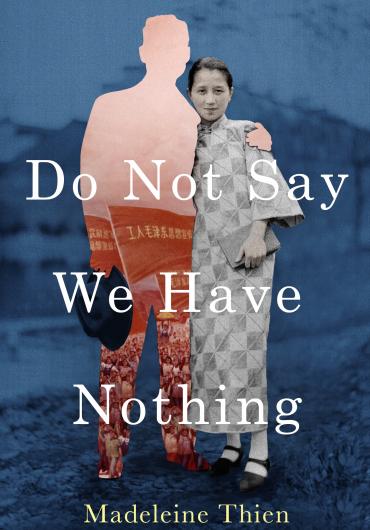 Do Not Say We Have Nothing
Fiction
Portobello Books Limited
2016-07
480
In a single year, my father left us twice. The first time, to end his marriage, and the second, when he took his own life. I was ten years old.
Master storyteller Madeleine Thien takes us inside an extended family in China, showing us the lives of two successive generations―those who lived through Mao's Cultural Revolution and their children, who became the students protesting in Tiananmen Square. At the center of this epic story are two young women, Marie and Ai-Ming. Through their relationship Marie strives to piece together the tale of her fractured family in present-day Vancouver, seeking answers in the fragile layers of their collective story. Her quest will unveil how Kai, her enigmatic father, a talented pianist, and Ai-Ming's father, the shy and brilliant composer, Sparrow, along with the violin prodigy Zhuli were forced to reimagine their artistic and private selves during China's political campaigns and how their fates reverberate through the years with lasting consequences.
With maturity and sophistication, humor and beauty, Thien has crafted a novel that is at once intimate and grandly political, rooted in the details of life inside China yet transcendent in its universality.
---
Book Awaiting Review:
Do you enjoy reading and talking about books? We are putting together a team of reviewers who are passionate about reading and sharing book reviews. Whether you are experienced in writing reviews, have a GoodReads account, or you just you enjoy reading and recommending books to others, we would love to hear from you!
Each review you write will be shared exclusively on our website for other book lovers to read. The top reviewer in our team who has written the most high-quality reviews will also receive a $100 Amazon gift-voucher and may even lead to a full-time paid book reviewer job.
Go to Book Reviewers Wanted to find out more.