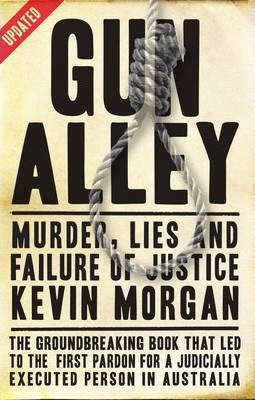 Gun Alley
True Crime
Hardie Grant Grp
2nd edition edition (1 May 2012)
Digital
320
In the early morning of New Year's Eve 1921, 12-year-old Alma Tirtschke's naked body was found in Gun Alley, a dead-end Melbourne lane. She had been raped and strangled. In an atmosphere of public frenzy, the police were pushed to find a culprit and charged saloonkeeper Colin Ross with her murder. Rapidly convicted, and with his appeals to higher courts rejected, Ross was hanged – protesting his innocence to the end.
Researching the case in 1995, author Kevin Morgan stumbled upon an envelope containing critical evidence: hair samples. During the trial the prosecution claimed hairs found on Ross's blanket matched a sample of Alma's hair. This was the first time such forensic evidence brought a conviction in Australia. Re-examination by modern-day experts has proven the hairs do not match …
Gun Alley is the riveting story of how botched policework, trial by media and lynch-law hysteria spawned a staggering conspiracy to convict and hang an innocent man, and reveals for the first time the vital clues—missed in the original investigation—that point, more than 90 years on, to the true killer.
---
Book Awaiting Review:
Do you enjoy reading and talking about books? We are putting together a team of reviewers who are passionate about reading and sharing book reviews. Whether you are experienced in writing reviews, have a GoodReads account, or you just you enjoy reading and recommending books to others, we would love to hear from you!
Each review you write will be shared exclusively on our website for other book lovers to read. The top reviewer in our team who has written the most high-quality reviews will also receive a $100 Amazon gift-voucher and may even lead to a full-time paid book reviewer job.
Go to Book Reviewers Wanted to find out more.