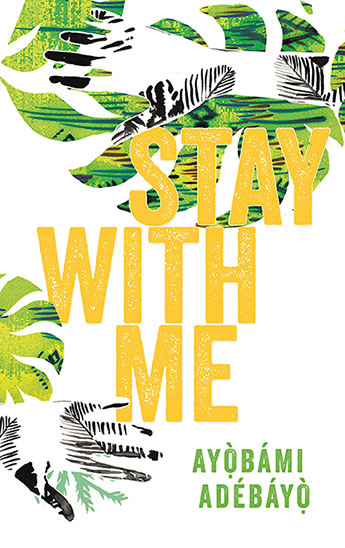 Stay With Me
Canongate Trade
March 2, 2017
288
This Nigerian debut is the heart-breaking tale of what wanting a child can do to a person, a marriage and a family; a powerful and vivid story of what it means to love not wisely but too well.
'There are things even love can't do...If the burden is too much and stays too long, even love bends, cracks, comes close to breaking and sometimes does break. But even when it's in a thousand pieces around your feet, that doesn't mean it's no longer love...'
Yejide is hoping for a miracle, for a child. It is all her husband wants, all her mother-in-law wants, and she has tried everything - arduous pilgrimages, medical consultations, dances with prophets, appeals to God. But when her in-laws insist upon a new wife, it is too much for Yejide to bear. It will lead to jealousy, betrayal and despair. Unravelling against the social and political turbulence of 80s Nigeria, Stay With Me sings with the voices, colours, joys and fears of its surroundings. Ayobami Adebayo weaves a devastating story of the fragility of married love, the undoing of family, the wretchedness of grief, and the all- consuming bonds of motherhood. It is a tale about our desperate attempts to save ourselves and those we love from heartbreak.
---
Book Awaiting Review:
Do you enjoy reading and talking about books? We are putting together a team of reviewers who are passionate about reading and sharing book reviews. Whether you are experienced in writing reviews, have a GoodReads account, or you just you enjoy reading and recommending books to others, we would love to hear from you!
Each review you write will be shared exclusively on our website for other book lovers to read. The top reviewer in our team who has written the most high-quality reviews will also receive a $100 Amazon gift-voucher and may even lead to a full-time paid book reviewer job.
Go to Book Reviewers Wanted to find out more.