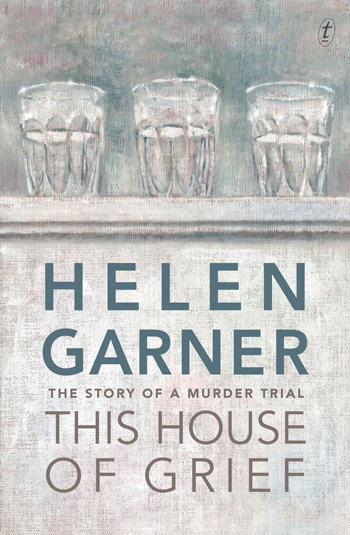 This House of Grief
Biography, Crime, Non-Fiction
Text Publishing
August 20, 2014
Digital & Paperback
288
On the evening of 4 September 2005, Father's Day, Robert Farquharson, a separated husband, was driving his three sons home to their mother, Cindy, when his car left the road and plunged into a dam. The boys, aged ten, seven and two, drowned. Was this an act of revenge or a tragic accident? The court case became Helen Garner's obsession. She followed it on its protracted course until the final verdict.
***
In 2006 Helen Garner received the inaugural Melbourne Prize for Literature. Her most recent novel, The Spare Room, published in 2008, won the Victorian Premier's Literary Award for Fiction, the Queensland Premier's Award for Fiction and the Barbara Jefferis Award, and has been translated into many languages. She currently lives in Melbourne, Australia.
---
To Be Read & Reviewed
This House of Grief: The Story of a Murder Trial by Helen Garner was recently shortlisted for the Prime Minister's Literary Awards 2015 in the non-fiction category. It was also a winner of the Ned Kelly Awards for Best True Crime in 2015 which has made it onto the To Be Read Bookshelf. Book review to follow soon.