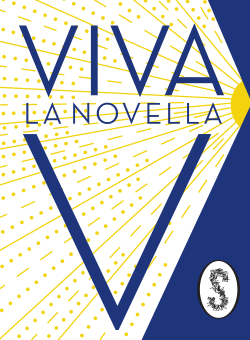 The 2017 Seizure Viva La Novella competition shortlist has been announced. The competition is now in its fifth year – and in its fourth year of offering an editorial professional development stream. Seizure started in 2010 as a magazine collaboration between Alice Grundy and David Henley and has since grown into a community for writers, editors, publishers and readers whose mission is to improve literary and publishing culture in Australia.
"The novella remains an under-published form in this country and there are many talented Australian writers who refuse to be put off. In fact, they relish the opportunities the shorter length offers: the difficulty of collective first person, the formal challenge of mirroring a story from an alternate perspective or enlisting the vignette to generate pathos and are some of the hallmarks of this year's shortlist", according to Seizure.
Shortlisted Authors and Books:
Luke Horton for 'The Peacock'
Amy Nicholls-Diver for 'Falling Asleep'
Mirandi Riwoe for 'The Fish Girl'
Maree Spratt for 'A Thousand Marbles'
Stephen Wright for 'A Second Life'
The winners will receive $1000 and be published in print and digital formats by Seizure, and edited by Genevieve Buzo. The winners will be announced at the end of February.