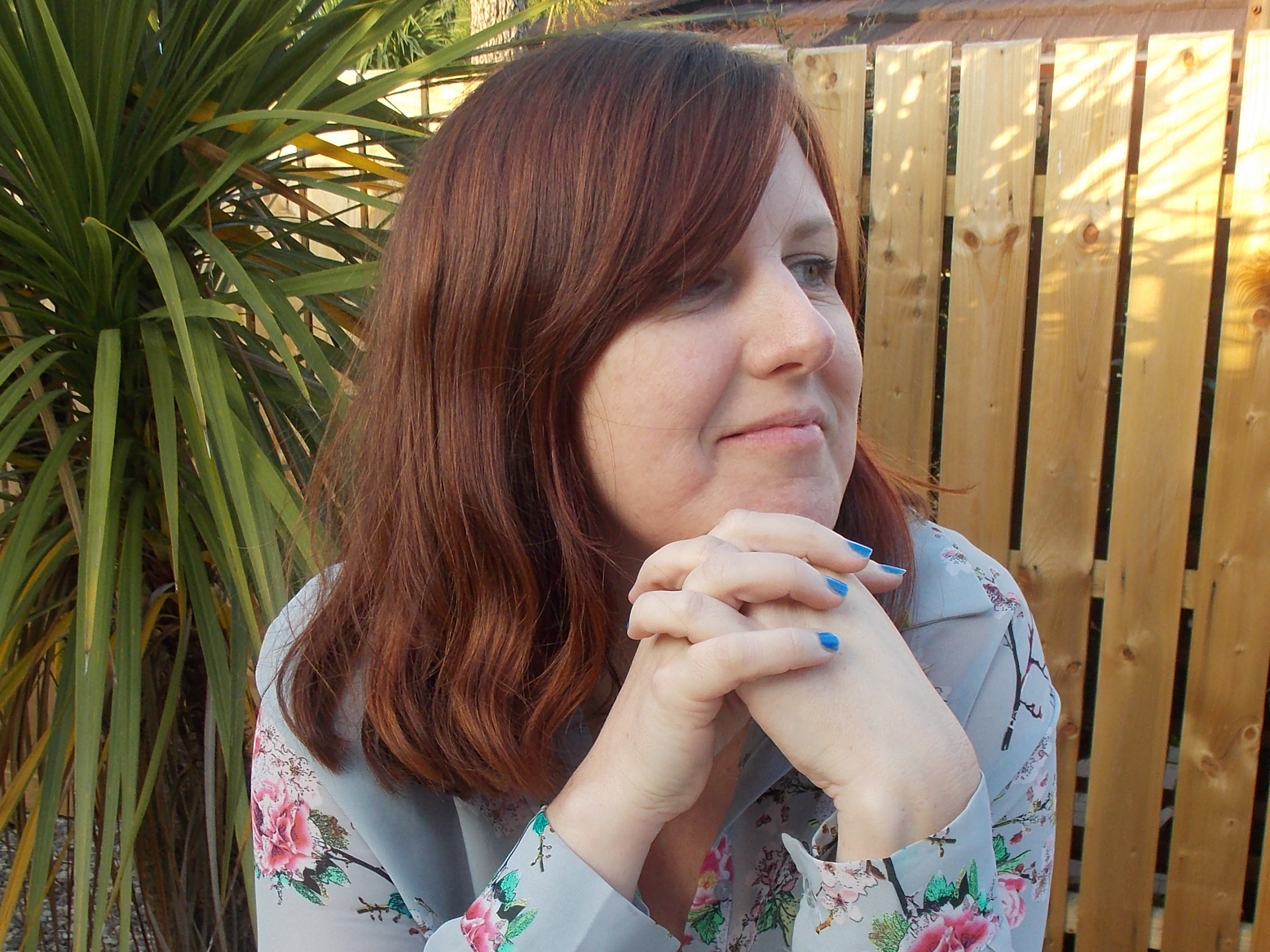 Kelly Creighton is an editor, novelist and short story writer from Northern Ireland. She is the author of The Bones of It which was published in 2015 by Liberties Press. The Bones of It was the San Diego Book Review novel of the year in 2015 and nominated for the 2016 Kate O'Brien Award. Kelly's fiction and poetry have been nominated and shortlisted in many other awards and she received 2nd place for the Abroad Writers' Conference Short-Short Story Award and was highly commended for the 2016 Gregory O'Donoghue Poetry Prize. She currently resides in County Down in Northern Ireland with her family.
Tell us a little bit about yourself Kelly?
I was always a creative kid into visual art, then ultimately writing little books, song lyrics or whatever. I spent a lot of time alone, kind of in my own head, listening to the radio, drawing, painting, reading. After school I was stuck, I thought that because I was an arty kid I should do something with that, I didn't want to teach and becoming an artist felt like an unsteady path. So I fell into an architecture degree, which wasn't for me. I changed course and studied Childhood Studies, there was a lot of developmental psychology and I found that fascinating.
My plan was to become an Art Therapist after I graduated, then to work with kids who had special educational needs. But I detoured and got into supporting adults instead, which I loved. Years later, when I couldn't get out to work because I was caring for a family member who had disabilities, I decided this was my time to give writing my best shot. That was almost four years ago now. I definitely got the bug for it and couldn't stop writing now, even if I wanted to.
How would you describe your writing process?
I'll write down snippets of conversations. I read news stories and start picking apart how things have escalated to that conclusion we get to hear about. The plot, voice and style all end up stringing together and become a concept on their own. I let the ideas ferment until they're ready to be made into something, and that way the story feels organic.
I have a busy family life, so I have to write when I can. It isn't always at the same time or for the same amount of time each day. But I do get cranky if I can't chip away at a project, whether it's writing something new or reworking an old piece. As for research, I'll do enough so a story will feel authentic to the reader, enough that is helpful for me as the author. I don't go overboard on it but at the same time I want to get facts right, especially if I'm writing about forensics and police procedures. It is important in that instance. Again though, the story is the most important thing.
How did the characters in The Bones of It come about and why did you choose to write in the voice of a male protagonist?
The father and son story attracted me, and the challenge of writing in a voice I hadn't yet tried but felt that I knew it well. I probably began with Duke, the protagonist Scott's dad. I heard a speech on statistics relating to the peace process and the effect on young men who were children during the Troubles. I was thinking, what about children born on the cusp of peace, are they affected? There was a term used in that speech that young men in the past were swept up by the brush of terrorism. I wondered, what are young men swept up by now to lead them into a life of violence? The story began as a letter from Scott to Duke, then I toyed with it being a short story or a play, because it was visual for me.
You explore the theme of 'nature versus nurture' in the book. Can you talk a bit about this?
I believe character is informed by both nature and nurture. There were events in Scott's life that would have been traumatic for any of us, but not all of us would have buckled under them. Maybe with more support his life wouldn't have taken the turn it did, but can we be sure? There are people who have great family support and yet they commit awful crimes. For me it was about the unstitching of a crime and examining all of the internal and environmental factors, and how they become weighty on an individual.
Can you discuss the importance of stories in Northern Ireland and some of the talent that has emerged out the Troubles?
We wouldn't have wanted to read about the Troubles in the middle of it. I think enough time has passed now that we should be able to look back at it and ask how growing up in this landscape has shaped us. Story is always a great way to be able to dissect, to ask the questions without telling people the way they should answer.
There is a wealth of writers living in the North who I'm greatly inspired by, such as Bernie McGill, Brian McGilloway, Stuart Neville, Jason Johnson, Sharon Owens, Gerard Brennan and Jan Carson who are all phenomenal storytellers who remind me that Northern Ireland has writers doing amazing things.
Do you have any writing projects on the go at the moment?
I am editing my short story collection and after that I'll be doing the same to my detective novel, which has a female protagonist and is set in Belfast. I'm trying to get both to publication standard and have set aside another novel which then I'll get back to and finish. Everything is editing with me at the minute until a story comes that really needs to be written.
Tell us more about your involvement with The Incubator?
When I started writing I would send stories to journals, and still do occasionally, and always thought what I liked about each one and what I'd do differently. It was a thought that went on for ages until it kept me awake one night and I headed for my computer and designed it. I was inspired by many wonderful journals in the South, like Cyphers and the Stinging Fly, but mostly by a fantastic Welsh journal called The Lampeter Review, which features fiction, poems and plays. It is also on issuu, so you can read it online but it looks like a magazine, plus there is a downloadable pdf, and the writing in it is always incredible. For a journal, like The Incubator, which has no funding or backing and is run by volunteers, that format was obtainable. I wanted the journal to feel significant and more than a blog.
Ireland is famous for its contribution to the short story, so The Incubator centres around it, while giving people who write non-fiction, plays, poems and memoir a chance to get their work showcased. Everything in the North seemed to be poetry-centred – although now the legendary Honest Ulsterman has been relaunched and it features fiction too, so things are definitely changing – and I just adore the short story and wanted to see it nurtured more here in the North. It's a joy to work on it with Anne Caughey, a local writer who selects the flash fiction that we showcase, and Claire Savage, who is also a local writer. Claire is also a journalist, and she runs our features, interviewing Irish writers who are in the midst of promoting a new book.
Would you advise aspiring writers to 'write what you know' or to 'write what you like'?
I would advise writers to write about what fires them up. Don't write something just for the sake of it. We all do our apprenticeship, we write loads until we find our voice. Often we write something just to write something. But if your heart is in the story, and it has an emotional truth, it shows. Usually when I choose a story for The Incubator the writer will say, that's great to have that story published because it's important to me, and I think that comes across in how it's written.
Any final writerly words of wisdom?
Don't be deterred. There are many reasons a writer receives a rejection. All you can do is make sure the work is as good as it can be. Also, write a list of the good things others have said about your work, so on the days you are bogged down with rejections you can visit this and remind yourself that you have it in you.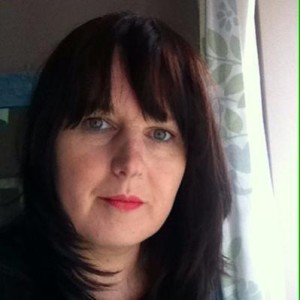 Click here to read the book review of The Bones of It
Kelly Creighton's Author Website
Read a free sample of The Bones of It below..