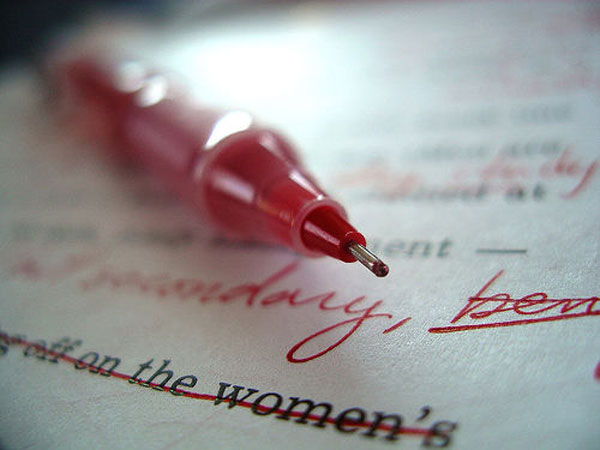 Writerful Books provides an affordable manuscript assessment service to unpublished writers within Australia, Britain (UK) and Ireland who require the guidance of an expert editor for a professional manuscript appraisal.
A professional manuscript assessment will work on the structure, content and style of your manuscript along with many other elements such as character development, dialogue, pacing, plot and narrative. The service differs substantially from a manuscript critique.
Our manuscript assessment service may also suggest other publishing possibilities such as submitting to a particular literary agent, whether to self-publish or go the traditional publishing route, marketing and building an author or book platform in advance of the manuscript being published.
Why Choose Our Manuscript Assessment Service?
► A manuscript assessment will greatly increase your chances of being signed by a literary agent and having your book published.
► Our manuscript assessment service will provide you with expert guidance to further your writing goals.
► 58% of our clients are repeat customers or come from referrals.
A manuscript assessment differs from copy editing or proof-reading which focuses solely on aspects of the manuscript such as spelling, grammar and punctuation. An in-depth manuscript assessment may suggest to you if your work needs some editing or proof-reading, but it won't provide this service for you.
A good assessment should pinpoint a manuscript's strengths and weaknesses, advising the author to focus on the parts of the story or non-fiction work that needs improvement.
Where a professional manuscript assessment service differs from asking family and friends to critique your work is not just the professional treatment that will be given to your manuscript but also the industry experience the aforementioned family and friends most likely do not have. A comprehensive manuscript assessment will give you a substantive appraisal and offer you realistic advice on publishing your work.
The best time to have your manuscript assessed is usually after you have completed the second or third draft and have done your own edits and revisions. It is a good idea to hire beta readers to read and critique your work first and offer their opinion of the story BEFORE you have your manuscript assessed. The reason for this is that the beta readers may find major holes in the plot prompting you to have to do a major rewrite and saving you unnecessary expenses down the track. The exception to this is for first-time authors who we recommend getting their manuscript assessed before they hire a beta reader.
The bottom line is that there are 130 million books already out there along with all the other distractions people have to deal with on a daily basis. You want your book to stand head and shoulders above all the cultural noise. The only way to do that is not just to write an average book but to write an amazing book that will get people talking and be around for generations to come. We can't write that book for you but we can take your gem of a story and polish it and make it the best possible book it can be.
I am happy with the advice you have provided, it is practical and identifies real areas on how I can improve it further. Seems I underestimated how "ready" the manuscript is and may explain why there has been a lot of rejection.

~ Ryan Davis
Manuscript Assessment Cost
Our manuscript assessment fees are $65 AUD (€44 EUR or £35 GBP) per 10,000 words with a base rate of $195 AUD (€131 EUR or £104 GBP) for manuscripts up to 30,000 words.
For example:
Up to: 30,000 words is $195 AUD (€131 EUR or £104 GBP)
60,000 words is $390 AUD (€263 EUR or £208 GBP)
90,000 words is $585 (€394 EUR or £312 GBP)
The manuscript assessment service does not include proofreading or copy editing. We offer a substantial discount to writers who receive a manuscript assessment and wish to hire an editor for copy editing or proofreading as an additional service.
Please indicate which service you require and submit your manuscript below.
* Acceptance of a manuscript electronically or by post does not automatically imply any contractual obligations.