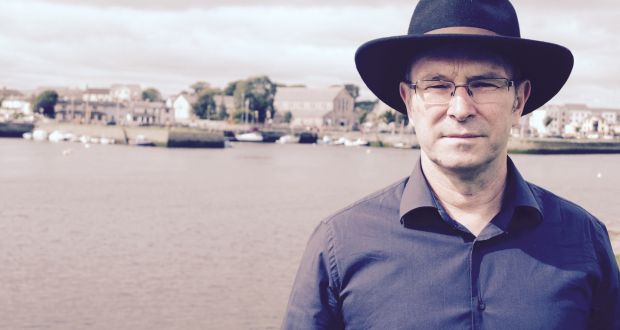 Mike McCormack has become the fourth winner of the Goldsmiths Prize at an award ceremony in London. He is the third Irish writer to win since the prize began. Solar Bones was published by independent Irish publisher, Tramp Press, after the writer was released by Jonathan Cape just under a decade ago.
The winning book was picked from a shortlist of six works – after an initial 111 works were submitted for the 2016 prize. What makes Solar Bones unique is that it was written as a single sentence. The story is set on All Souls Day in November 2008 and takes place inside the mind of Marcus Conway, a middle-aged engineer from County Mayo in the west of Ireland, who is brought back from the dead to contemplate "a county with a unique history of people starving and mortifying themselves for higher causes and principles […] blistered with shrines and grottoes and prayer-houses and hermitages […] a bordered realm of penance and atonement".
The six works shortlisted works were:
Transit by Rachel Cusk, published by Jonathan Cape
The Lesser Bohemians by Eimear McBride, published by Faber and Faber
Solar Bones by Mike McCormack, published by Tramp Press
Like a Mule Bringing Ice Cream to the Sun by Sarah Ladipo Manyika, published by Cassava Republic
Hot Milk by Deborah Levy, published by Hamish Hamilton
Martin John by Anakana Schofield, published by And Other Stories
The Goldsmiths Prize was founded in 2013 in partnership with the New Statesman.