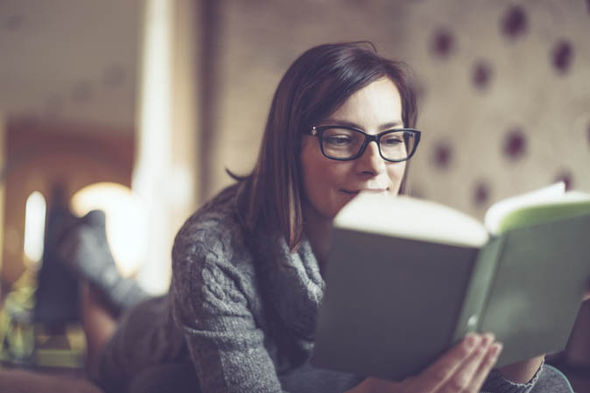 Why Hire a Beta Reader?
Writerful Books offers careful analysis of your manuscript by a team of highly experienced beta readers. After we beta read your manuscript we will provide you with valuable feedback in the form of a written report that will concentrate on flow, characterisation, dialogue, potential plot holes and any other areas in your story which may not work from an actual reader's perspective.
Why choose our professional beta reading service?
► Our beta readers are sensitive readers from diverse backgrounds who are trained to spot writing that is not inclusive or respectful of others whatever their cultural background, gender or religious beliefs.
► Our beta reading service is the only service that that pinpoints specific areas within your manuscript with detailed comments as well as providing you with a comprehensive report – and all at a better rate than other beta reading services.
► 58% of our clients are repeat customers or come from referrals.
Most authors require the services of beta readers to help improve their craft. Without them, authors cannot obtain objective feedback on their stories and could potentially end up paying more in editing costs due to the level of content editing required to take the manuscript to where it needs to be before being published.
Good, objective beta readers are hard to find. As founder and editor, I've been working in the publishing industry since 1989 and have been involved in digital publishing since 2001. So I bring both industry experience and a thorough understanding of publishing trends to the table. With our team of beta readers, you are guaranteed to be assigned an experienced beta reader who will respect both you as a writer and your work.
Okay, so you are probably thinking..
Why should I pay for a beta reading service when I could just post my book on Twitter or Wattpad and have a flood of people download it and 'beta read' it for free?
That's okay if you write genre fiction with Scottish hunks or fan fiction with members of One Direction but not okay if you write contemporary, historical or literary fiction for instance and want to be taken seriously as an author. I'll assume that as a hard-working author you actually want to become successful as well as sell lots of books. If so, you need to hire experienced beta readers who will give your manuscript the treatment it deserves.
Important* Our beta readers are also trained sensitivity readers. Why hire a sensitivity reader?
If you are ready to take the next step submit your manuscript below..
Here's what some of our clients had to say..
Writerful Books is a detailed, thoughtful, and cut to the chase beta reading service. My manuscript was in less than par shape and not even in the usual genre.
I was in need of feedback and they were more than willing to help and created an offering to fit my needs.
I would highly recommend their  services and felt I received way more than I expected for the price!
~ Eléa Faucheron
and..
I'm thrilled to finally have a critique that will help my story. My friends and family have all said " yeah, it's great… maybe a little flowery…" So I appreciate the ACTUAL help.
Thank you!
~ Carol Goodnight
What Beta Readers Do:
– Read your manuscript or unpublished book from the perspective of a reader, not an editor. This means beta readers are not looking for things like specific grammatical errors or typos. But if a significant number of errors are found within the text it will be brought to your attention.
– Offer constructive criticism regarding character / story arcs, dialogue, pacing, and plot inconsistencies.
– Suggest ideas on how to improve the authenticity of characters or veracity of the story.
– Try to work within your time frame or give you a reasonable estimate as to how long the job will take.
– Provide in-depth criticism in a document and will enter comments directly onto the manuscript.
– Expect you to accept constructive feedback with an open mind.
What Beta Readers Don't Do:
– Offer suggestions that take away your voice as an author.
– Publicly post feedback. Beta reading is different from a book review.
– Attempt to rewrite your story for you. We don't have the time to write your book
– Copy edit or proofread your story. That is not what a professional beta reader does.
– Soft soap or mollycoddle you. As an author you deserve completely honest and objective feedback.
Beta Reading Service Fees
Our beta reading fees are simple..
$110 AUD ($87 USD, £62 GBP, €70 EUR) per sensitivity reader up to 100,000 words*.
*For manuscripts in excess of 100,000 words please contact us for a quote.
Our beta reading service accepts fiction and non-fiction manuscripts.
Recommended Reading: Finding a Beta Reader is Easy, Right?
Submit Your Manuscript
Please indicate which service you require and submit your manuscript below.
Please Note: If we agree to beta read your book, you will be invoiced for the full amount before any work is undertaken. If you have a publishing deadline to meet and require a speedy service it may be charged at a higher rate. If you rework the same story and request another beta read, a new fee will be charged. We reserve the right to refuse to accept any manuscripts.