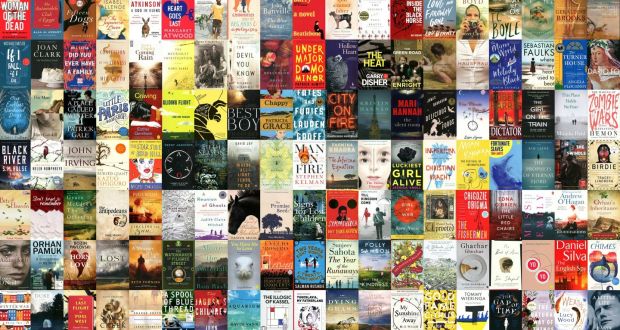 The International Dublin Literary Award has announced its 2017 longlist of 147 authors. The prestigious book award is the world's most valuable annual literary fiction prize for books published in English.
There are seven Irish writers on the longlist for the 2017 International Dublin Literary Award. The Irish authors include previous winner Kevin Barry, and two former Man Booker winners, Anne Enright and John Banville.
The longlisted Irish writers are John Banville for The Blue Guitar, Kevin Barry for Beatlebone, Sara Baume for her debut, Spill Simmer Falter Wither, Anne Enright for The Green Road, Nuala O'Connor for Miss Emily, Louise O'Neill for Asking for It, and most intriguingly of all, one of Ireland's most enduring literary figures, Edna O'Brien for The Little Red Chairs.
23 British novels are among 147 titles that have been nominated by libraries worldwide for the €100,000 International DUBLIN Literary Award including Kate Atkinson's A God in Ruins, Patricia Hawkins's still rampant bestseller The Girl on the Train, Sebastian Faulks for Where My Heart Used to Beat and William Boyd, a previous shortlist contender and another ever reliable storyteller features with Sweet Caress.
Also on the longlist are 17 Canadian books including Margaret Atwood who was nominated for The Heart Goes Last. The novel, which won the Kitschies Red Tentacle Award this year, imagines the world after total economic collapse and the creation of a closed society where residents take turns as prisoners and jailers.
André Alexis's Scotiabank Giller Prize-winning novel Fifteen Dogs is also on the longlist. The philosophical fable follows the fates of 15 dogs given human consciousness.
Other novels nominated for the 2017 Award include The Sellout by Paul Beatty, winner of the 2016 Man Booker Prize; The Sympathizer by Viet Thanh Nguyen, winner of the 2016 Pulitzer Prize for Fiction, as well as Australian nominations Hope Farm by Peggy Frew, Salt Creek by Lucy Treleor and The Natural Way of Things by Charlotte Wood, finalists for the 2016 Miles Franklin Award.
Among the 43 translated books are novels originally published in Arabic, Bulgarian, Icelandic, Kannada, Macedonian, Montenegrin, Slovene and Turkish. Translated authors include Milan Kundera, Mia Couto and Isabel Allende. As in previous years, translated titles comprise almost one third of the longlist – 29%.
The shortlist will be decided by the 2017 jury panel made up of Chris Morash, Ellah Allfrey, Katy Derbyshire, Kapka Kassabova and Jaume Subirana. The shortlist will be released on April 11, 2017 and the winner will be announced on June 21, 2017.
The full list of books can be found here.