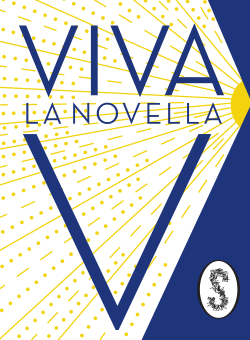 Seizure have announced the two winners of Viva la Novella V. The competition is now in its fifth year – and in its fourth year of offering an editorial professional development stream. Seizure started in 2010 as a magazine collaboration between Alice Grundy and David Henley and has since grown into a community for writers, editors, publishers and readers whose mission is to improve literary and publishing culture in Australia.
The 2017 Viva la Novella winners are:
The Fish Girl by Mirandi Riwoe
Mirandi Riwoe is a Brisbane-based writer. She has been shortlisted for Overland's Neilma Sidney Short Story Prize, the Josephine Ulrick Short Story Prize and the Luke Bitmead Bursary. She has also been longlisted for the ABR Elizabeth Jolley Short Story Prize and CWA (UK) dagger awards. Her work has appeared in Review of Australian Fiction, Rex, Peril and Shibboleth and Other Stories. Her first novel, She be Damned, will be released by Legend Press (UK) in 2017. Mirandi has a PhD in Creative Writing and Literary Studies (QUT).
and
A Second Life by Stephen Wright.
Stephen Wright lives in Widjabul country. He has written extensively for Overland journal and his essays have won the Eureka St Prize, the Nature Conservancy Prize, the Overland NUW Fair Australia Prize (twice) and the Scarlett Award and been shortltisted for several others.  Stephen works part-time as a manager of a NSW NGO delivering men's behaviour change programs for men who use violence in the home, and also as a counsellor engaged in long-term psychotherapy with women and men who have experienced violence and abuse in childhood. Stephen's non-fiction novella A Lantern, Carried Down a Dark Path is forthcoming from Tiny Owl.
The winners receive $1000 and will have their books published in September 2017 in print and digital.
See the shortlisted books here